The maya-04 viewset was created from traces of the graphics workload generated by the Maya 2013 application from Autodesk. Model size is 727,500 vertices.
The viewset includes numerous rendering modes supported by the application, including shaded mode, ambient occlusion, multi-sample antialiasing, and transparency.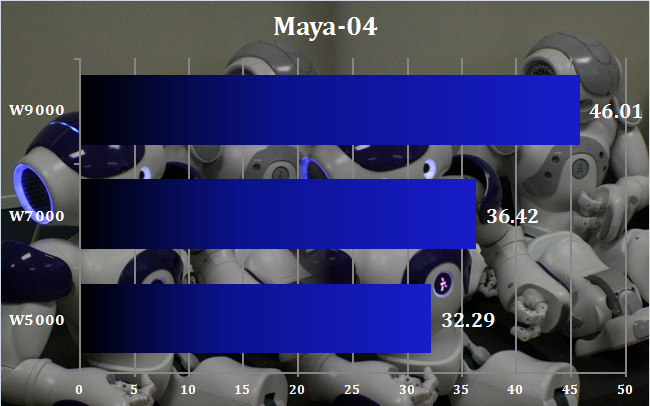 The W9000 gets some benefit over the W7000 in Maya-04, too, but only 26 per cent in this case, with the W5000 not so far behind the W7000.