The catia-04 viewset was created from traces of the graphics workload generated by the CATIA V6 R2012 application from Dassault Systemes. Model sizes range from 5.1 to 21 million vertices.
The viewset includes numerous rendering modes supported by the application, including wireframe, anti-aliasing, shaded, shaded with edges, depth of field, and ambient occlusion.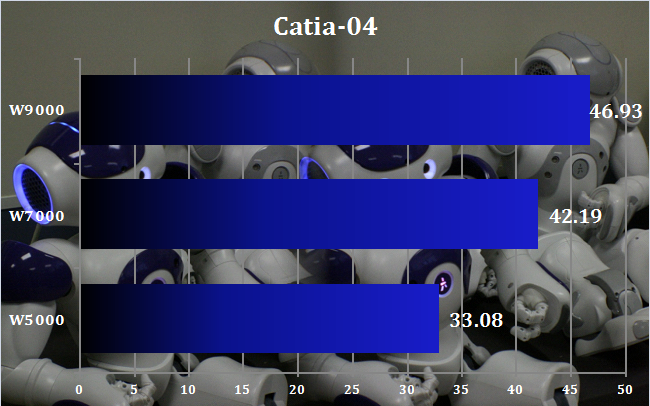 Unsurprisingly, the FirePro W5000 lags quite a way behind in this test, but the W9000 is only 11 per cent ahead of the W7000.