The showcase-01 viewset was created from traces of Autodesk's Showcase 2013 application. The model used in the viewset consists of 8 million vertices.
The viewset is the first viewset in SPECviewperf to feature DX rendering. Rendering modes included in the viewset include shading, projected shadows, and self-shadows.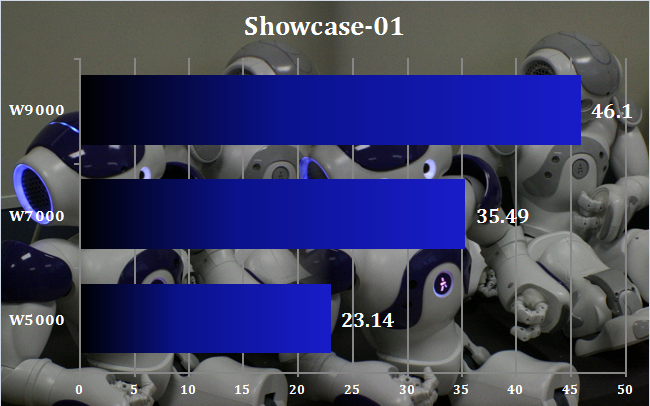 The W5000 is held back by its 2GB memory, and whilst the W7000 isn't so notably behind the W9000, the 30 per cent margin is still quite significant.