To test power consumption today we are measuring power demand system wide. We measure results while gaming in Tomb Raider at Ultra HD 4K.
The R9 295 X2 adopts ZeroCore Technology. This can completely power down the core GPU while the rest of the system is active.
When both GPU's on the R9 295 X2 are in ZeroCore Power mode the component fan in the center of the graphics card will stop spinning. The radiator fan however will continue to run.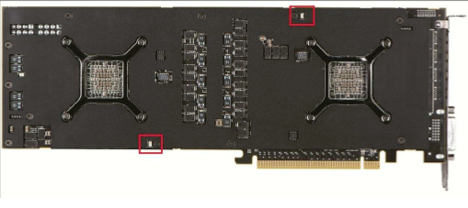 AMD have two green LED's on the back of the card so you can check the status of this feature. When either GPU is in ZeroCore power mode the corresponding LED will light up.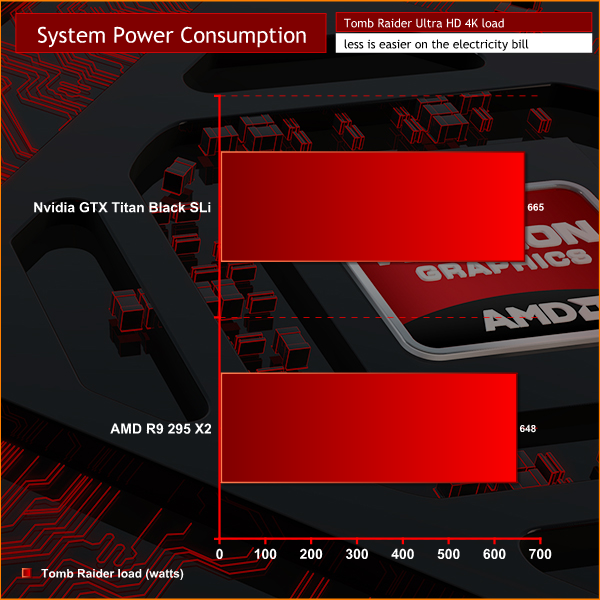 Both systems place a huge load on a power supply. The AMD R9 295 X2 when loaded with Tomb Raider 2014, demands between 645 and 655 watts at the socket. The GTX Titan Black cards in SLi take slightly more combined, around 15 watts more on average.