In Thief 2014 Players control Garrett, a master thief, as he intends to steal from the rich. Similar to previous games in the series, players must use stealth in order to overcome challenges, while violence is left as a minimally effective last resort.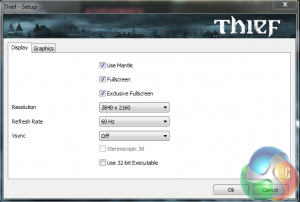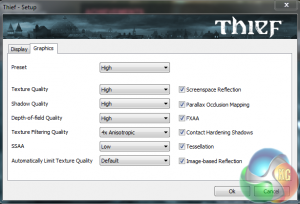 We test at Ultra HD 4k with the HIGH preset, both with Direct X rendering (Nvidia and AMD) and Mantle rendering (AMD only).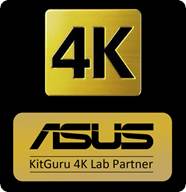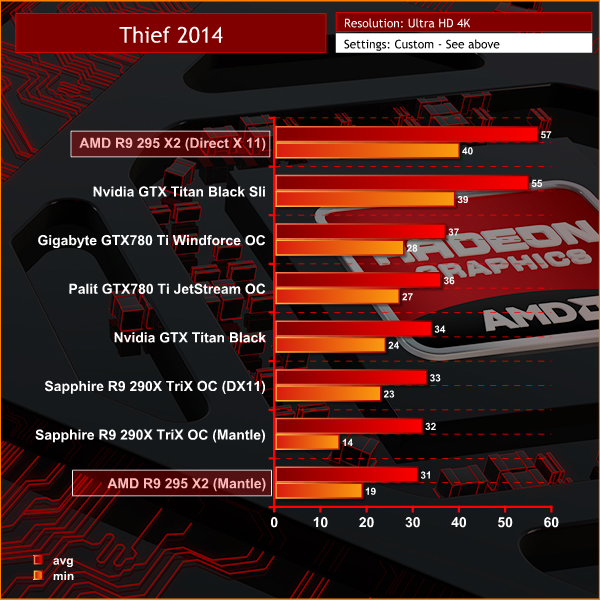 If you want to play Thief 2014 at Ultra HD 4K then the clear choices are both AMD R9 295 X2 and the Nvidia Titan Black cards in SLi. The Titan Black cards in SLi led the way at 1600p, but the AMD R9 295X2 takes top position at Ultra HD 4k.
Mantle rendering is not yet optimised for Crossfire. Interestingly we noticed some significant frame rate drops from the Sapphire R9 290X TriX OC solution when using AMD's Mantle rendering.