Battlefield 4 (also known as BF4) is a first-person shooter video game developed by EA Digital Illusions CE (DICE) and published by Electronic Arts. The game is a sequel to 2011′s Battlefield 3. Battlefield 4 is built on the new Frostbite 3 engine. The new Frostbite engine enables more realistic environments with higher resolution textures and particle effects. A new "networked water" system is also being introduced, allowing all players in the game to see the same wave at the same time.Tessellation has also been overhauled.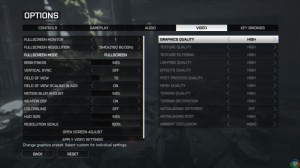 We test at Ultra HD 4K with the HIGH Image preset.


The AMD R9 295 X2 scores at the top of the chart, averaging between 80 and 82 frames per second. MANTLE rendering scored a little higher than the Direct X rendering mode.