Grid 2 is the sequel to the racing video game Race Driver: Grid. It was developed and published by Codemasters. The game includes numerous real world locations such as Paris, numerous United States locations, and many more, and also includes motor vehicles spanning four decades. In addition, it includes a new handling system that developer Codemasters has dubbed 'TrueFeel', which aims to hit a sweet spot between realism and accessibility.


We test at the maximum image quality settings, which are different for both AMD and Nvidia cards. The Nvidia hardware is tested at 16xQCSAA and the AMD hardware is tested at 8f16x EQAA.
The results below therefore are NOT directly comparable. We wanted to show performance from both AMD and NVIDIA solutions in GRID 2 when maximising the image quality settings.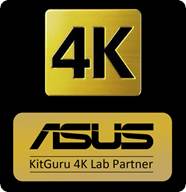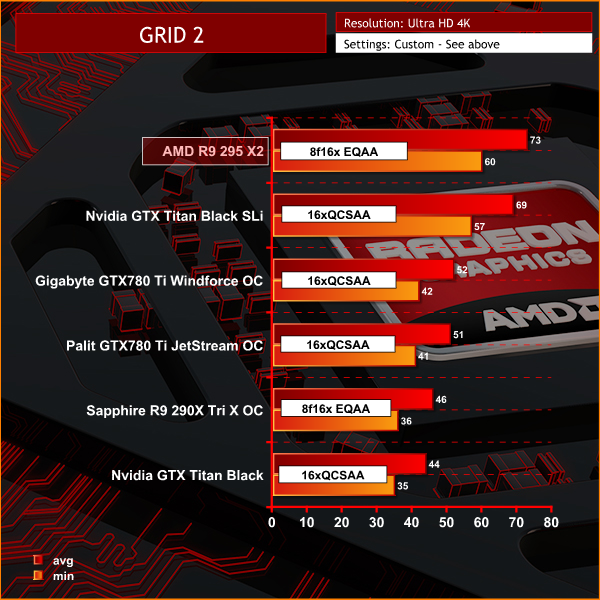 There is no doubt that the AMD R9 295 X2 gives the best experience in GRID 2 at Ultra HD 4K. Even though the IQ settings are inherently different due to Nvidia and AMD driver configurations, you would be hard pressed to notice any 'real world' image quality differences between the AMD R9 295 X2 and the Nvidia GTX Titan Black cards running in SLi.

The AMD R9 295 X2 is the only solution on test today that can maintain a constant 60 frames per second or greater at Ultra HD 4K with the highest image quality settings possible.