To overclock the R9 295X2 today, we use Catalyst Control Center with the latest beta drivers specifically designed for the hardware.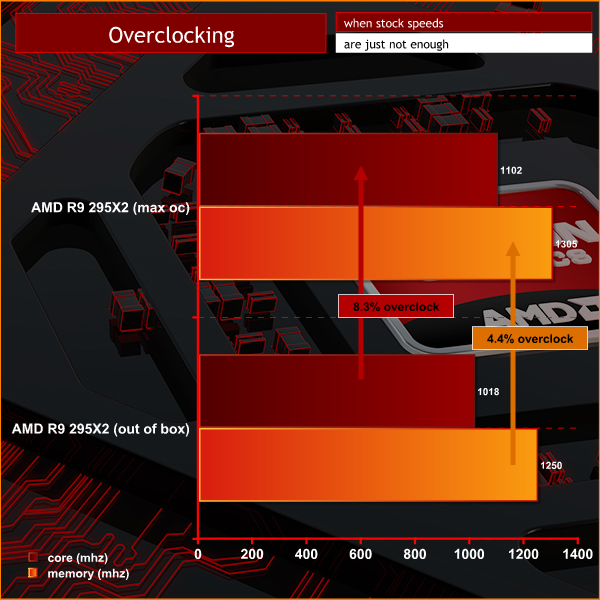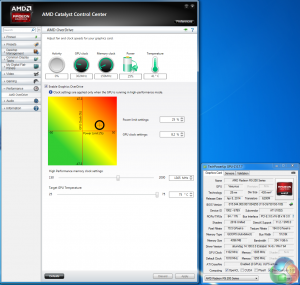 The 120mm radiator and fan have to work hard to keep temperatures in check. That said, there is some headroom available – we managed to overclock the cores to 1,102mhz before the system would freeze under load. This translates into around 8 percent.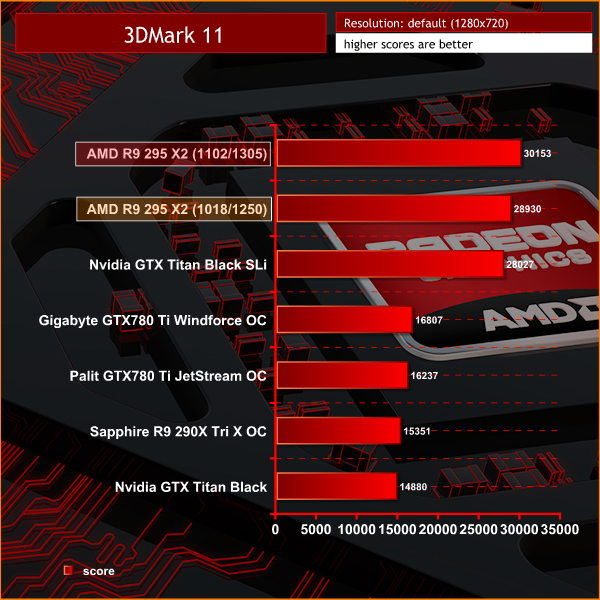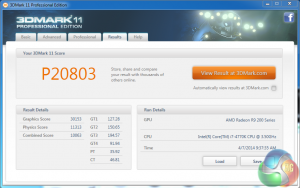 The clock increase gave another 1,223 points in 3DMark 11, taking the final graphics score to 30,153 points.