Grid Autosport (styled as GRID Autosport) is a racing video game by Codemasters and is the sequel to 2008′s Race Driver: Grid and 2013′s Grid 2. The game was released for Microsoft Windows, PlayStation 3 and Xbox 360 on June 24, 2014. (Wikipedia).


We test with the image quality on ULTRA and 8 anti aliasing enabled.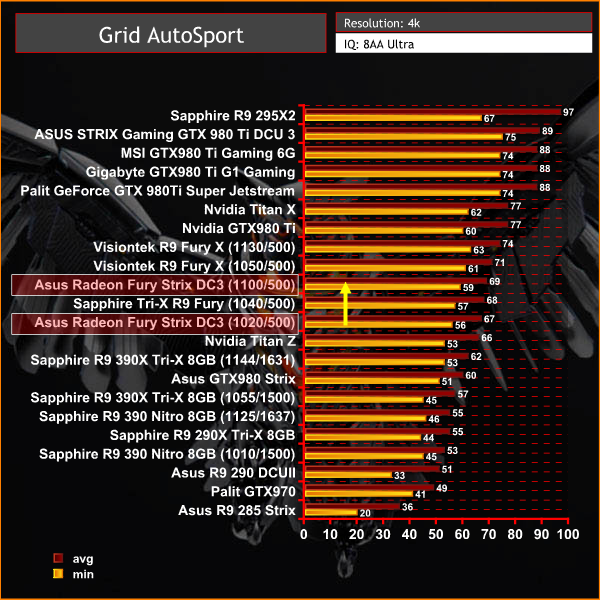 Super smooth at Ultra HD 4K, maintaining well in excess of 60 frames per second at all times and averaging 88 frames per second. It is clear to see that due to the high bandwidth nature of the architecture the Fury cards compete much better at higher resolutions.