As we spent a lot of time retesting all our cards with the latest AMD and NVIDIA drivers we felt it was worthwhile adding in results from the Fury 4GB with it overclocked to breaking point. How far did we manage to get it clocked?
We used the version of GPU Tweak 2 that ASUS supplied for this card – Ver 1057.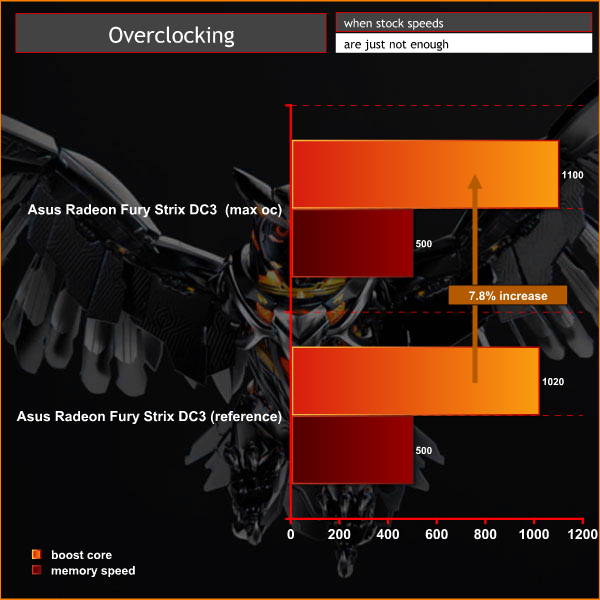 Right now overclocking the memory proves difficult – the option is locked by default and the slider has disappeared completely with Catalyst 15.7. For now we managed to overclock the core by 80mhz to 1,100mhz. Increasing the power settings further didn't help improve the GPU clocks.

All our graphs today will show performance from the Fury 4GB at 1020mhz speeds, along with a yellow arrow pointing upwards to indicate additional results at 1,100mhz.