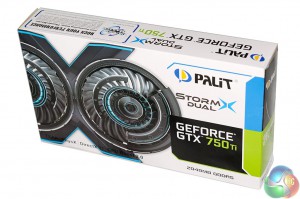 The Palit GTX 750 Ti StormX Dual 2GB arrives in a nicely designed box, with some details of the hardware on various sides.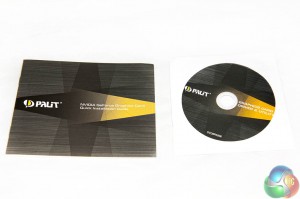 Not much of a bundle, just a quick installation guide and a software disc.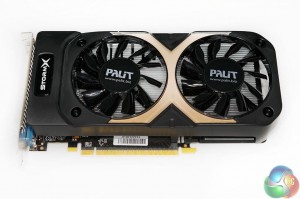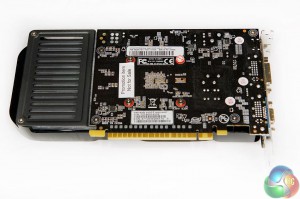 The Palit card is actually no bigger than the reference PCB design, but the cooler has been extended to allow for the dual fans. We will take a closer look at this shortly when we disassemble the card.
Like all other GTX 750 TI cards we have tested to date, there is no need for a PCI E power connector.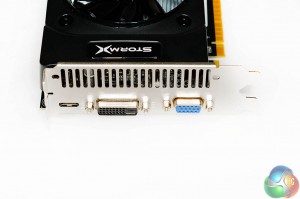 The Palit GTX 750 Ti StormX Dual connectivity, above. While the reference card omits the VGA connector completely, both MSI and Palit cards include one, which is unusual in 2014. Alongside this is a HDMI port and dual link DVI connector.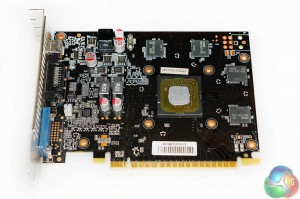 The tiny PCB has swapped out HyniX GDDR5 memory for high grade Samsung memory – clocked higher at 1,500 mhz (6Gbps effective).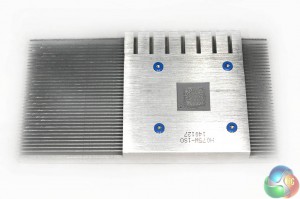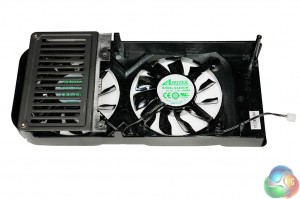 The little aluminum heatsink resides inside the outer plastic shell and falls out when the card is dissassembled. The MSI Twin Frozr cooler is the best GTX 750 Ti cooler so far, you can see it on this page.