For our review today we are using the ForceWare 334.67 / 334.89 and Catalyst 14.1 beta 1.6 drivers.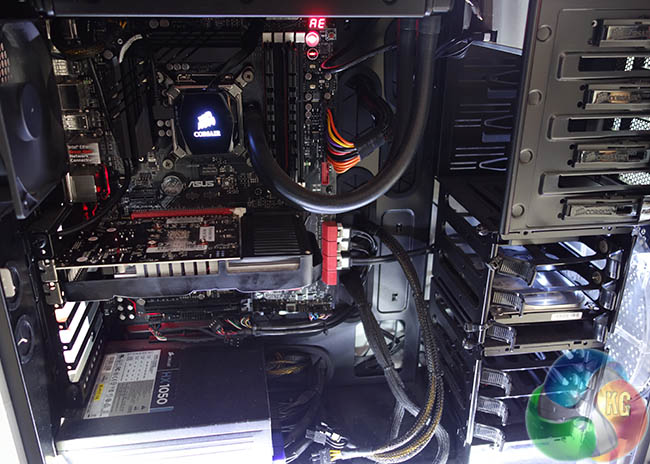 We are using one of our brand new test rigs supplied by PCSPECIALIST and built to our specifications. If you want to read more about this, or are interested in buying the same Kitguru Test Rig, check out our article with links on this page.
We are using an Apple 30 inch Cinema HD monitor for this review today.
Comparison cards:
MSI GTX750 Ti Twin Frozr OC (1,085mhz core / 1,350mhz memory)
eVGA GTX760 SC (1072mhz core / 1502mhz memory)
Sapphire R7 265 Dual X (925mhz core / 1400mhz memory)
VTX3D R9 270X X Edition (1,080mhz core / 1400mhz memory)
ASUS R9 270 Direct CU II OC (975mhz core / 1,400mhz memory)
VTX3D HD7870 Tahiti LE (975mhz core / 1500mhz memory)
VTX3D VChamp HD7850 (1000mhz core / 1225mhz memory)
ASUS HD7850 (860mhz core / 1,200mhz memory)
Gigabyte GTX650TI (1,033mhz core / 1,350mhz memory)

Software:
Windows 7 Enterprise 64 bit
Unigine Heaven Benchmark
Unigine Valley Benchmark
3DMark Vantage
3DMark 11
3DMark
Fraps Professional
Steam Client
FurMark

Games:
Sleeping Dogs
Total War: Rome 2
Dirt Showdown
Tomb Raider
Metro Last Light
GRID 2
Alien V Predator
Splinter Cell Blacklist
Battlefield 4
All the latest BIOS updates and drivers are used during testing. We perform generally under real world conditions, meaning KitGuru tests games across five closely matched runs and then average out the results to get an accurate median figure. If we use scripted benchmarks, they are mentioned on the relevant page.