Dirt Showdown is the latest title in the franchise from Codemasters, based around the famous Colin McRae racing game series, although it no longer uses his name, since he passed away in 2007.


We selected 1280×720, with 8MSAA and the ULTRA profile.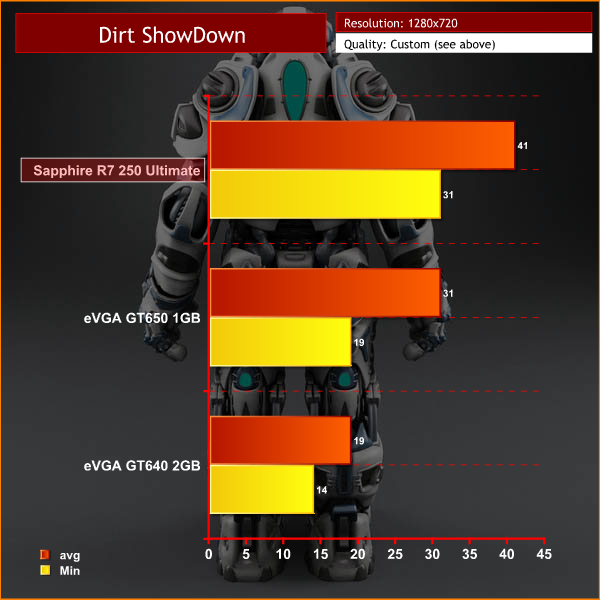 This is a very strong engine for AMD hardware and we can see that the Sapphire R7 250 Ultimate is the clear leader, with an average frame rate of 41.