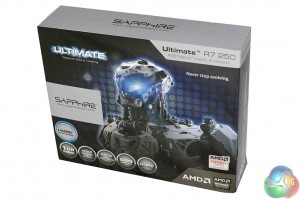 The Sapphire R7 250 ships in a small box. Sapphire recently ditched their 3D rendered women for 3D rendered robots. Good call we say.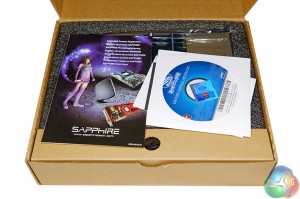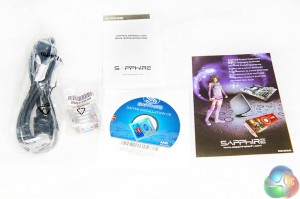 Sapphire include a reasonable bundle for a budget priced card, including some literature on the product, a software disc and best of all, a good quality HDMI cable.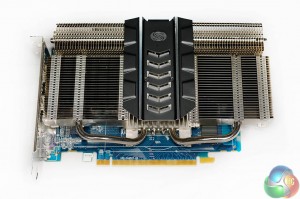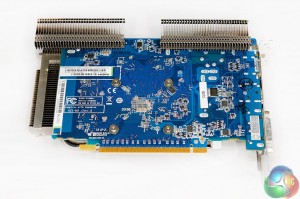 As this is a passively cooled card, there are no fans fitted to the cooler. Instead the PCB is almost completely covered from the front with a giant aluminum heatsink. The rear view of the card shows a blue PCB, with two large cooling blocks which 'wrap around'.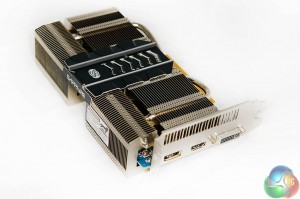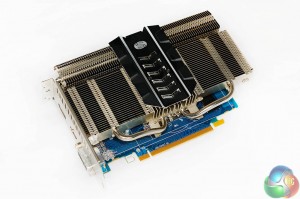 If you need a single slot card for a space restricted media center, then you will need to look elsewhere. The reason for this is simple – to passively cool the core, the heatsink needs to be a substantial size. We don't think it would be possible to keep temperatures in check with a single slot heatsink fitted.
The card takes all the power from the PCI e slot, no external connectors are needed.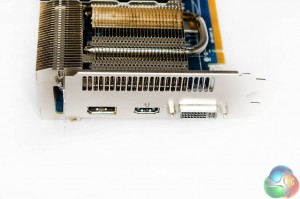 The R7 250 Ultimate is equipped with a DVI, full sized HDMI and DisplayPort connector. It has full support for up to 4,096 x 2,160 resolutions.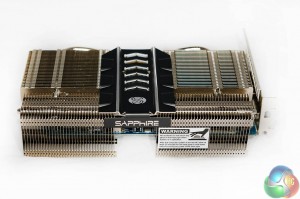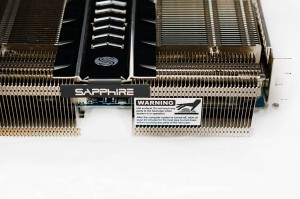 During operation this card gets very hot. Sapphire include a warning on one of the heatsinks, just as a warning. We don't advise you to kiss it, during operation. Plastic surgery may be required.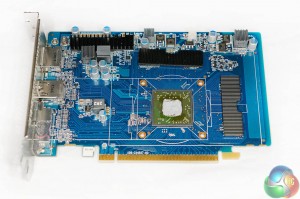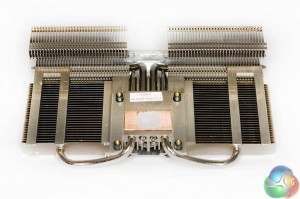 The heatsink is held in place with the four main mounting screws and slips out from one side of the PCB. It may look like there are only two racks of aluminum fins on either side of the core, but there are actually four. Each heatpipe runs into a single heatsink from both sides of the design. The GDDR5 memory chips are cooled by heatsinks which are attached from above. The VRM's are also cooled by a heatsink.