Grid Autosport (styled as GRID Autosport) is a racing video game by Codemasters and is the sequel to 2008′s Race Driver: Grid and 2013′s Grid 2. The game was released for Microsoft Windows, PlayStation 3 and Xbox 360 on June 24, 2014. (Wikipedia).


We test with the image quality on ULTRA and 8x anti aliasing enabled.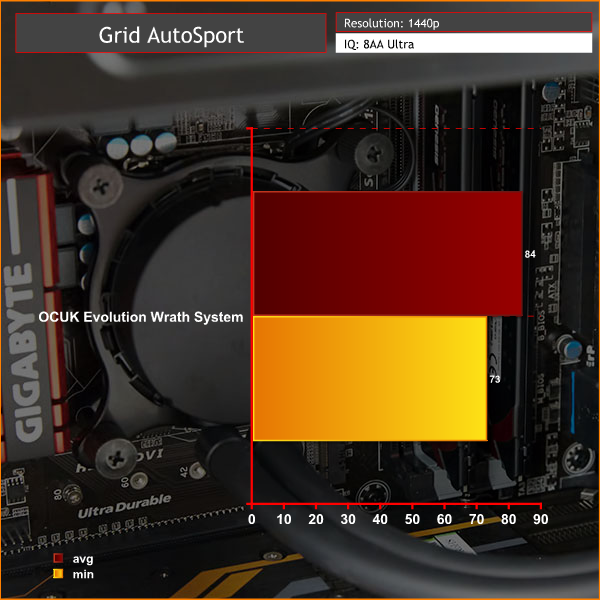 At 1440p, The Fury X struggles to even match the GTX970 in Grid Autosport. This is a poor showing from the AMD flagship, but we will retest at Ultra HD 4K on the next page.