We  measure power consumption from the whole system when idle and when gaming, excluding the monitor.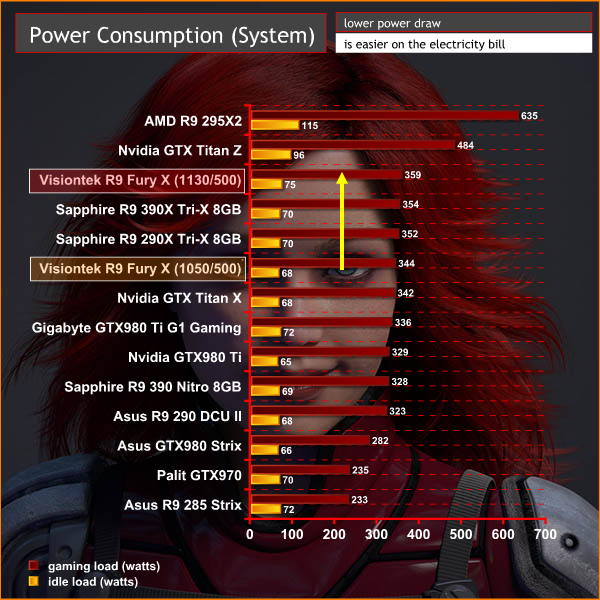 Power consumption has been improved when considering the last generation of AMD graphics cards -although the Fury X does still demand more power than the GTX980 Ti and Titan X.
The use of water-cooling and HBM both help AMD reduce the R9 Fury X power consumption to a level where it is similar to the R9 290X, but a considerably faster card.