As we spent a lot of time retesting all our cards with the latest AMD and NVIDIA drivers we felt it was worthwhile adding in results from the Fury X 4GB with it overclocked to breaking point. How far did we manage to get it clocked?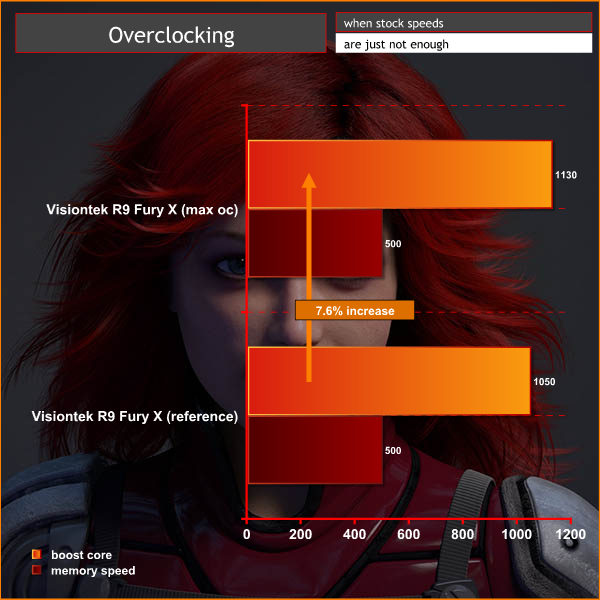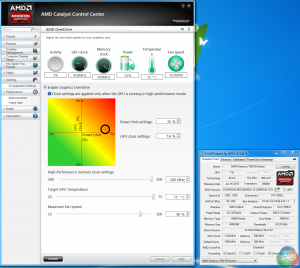 Right now overclocking the memory proves difficult – the option is locked by default. As our friends over at Hardware.info spotted – there are times when the slider for the memory settings seemed to unlock on random boot up. Overclocking the memory caused BSOD's on our particular review system so I left it alone and perhaps will revisit at a later date. For now however, we managed to overclock the core by 80mhz to 1,130mhz. Increasing the power limit past 35% didn't help improve the GPU clocks past 1,130mhz.
All our graphs today will show performance from the Fury X 4GB at 'out of the box' speeds, along with a yellow arrow pointing upwards to indicate additional results at 1130mhz.