On May 22, 2014, a Redux version of Metro Last Light was announced. It was released on August 26, 2014 in North America and August 29, 2014 in Europe for the PC, PlayStation 4 and Xbox One. Redux adds all the DLC and graphical improvements. A compilation package, titled Metro Redux, was released at the same time which includes Last Light and 2033. (Wikipedia). We test with following settings: Quality-Very High, SSAA-off, Texture Filtering-16x, Motion Blur-Normal, Tessellation-Normal, Advanced Physx-off.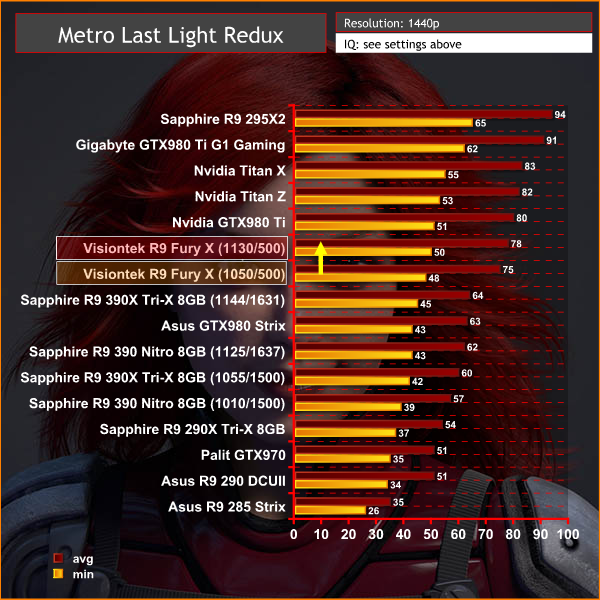 We benchmark at some of the most intensive sections of the game, causing frame rates to dip. Many sections of the game are much smoother than this – so again, this is a strictly 'worst case scenario'.
The Fury X holds onto the reference clocked GTX980 ti closely, although it is clearly outperformed at this resolution again, by around 5 frames per second. When we manually overclock the Fury X to 1,130mhz, the differential drops to around 2 frames per second with the all important minimum frame rate almost identical (1fps in favour of GTX980 Ti).