Cryorig M9a/M9i
Cryorig supplies its tiny M9 cooler in two versions. M9a is for AMD and M9i is for Intel, however this is LGA115x and not LGA2011. This means the fitting kit supplied with each cooler is specific to one particular socket and as a result it is as simple to install as you might wish, and presumably also saves some money. The M9 is expected in the UK market soon with a target price of £20.
The dual use backplate replaces the stock AMD backplate and is flipped up one way for AMD and the other for Intel. It's a clever system that allows you to orient the small tower cooler pointing up and down the motherboard or across. To add to our joy the cooler body is slightly offset on its base so you get a few more options about the position of the 92mm fan. A second set of fan mounts are provided however we consider this to be overkill, and if you require a second fan you should probably upgrade your cooler.
While we're on the subject of the  fan mounting clips it is worth mentioning they are made from very thin wire and are a little awkward to pop into position.
Specification
| | |
| --- | --- |
| Intel LGA115x support | Yes (Cryorig M9i) |
| Intel LGA1366 support | No |
| Intel LGA2011 support | No |
| Intel LGA775 support | No |
| AMD AMx/FMx support | Yes (Cryorig M9a) |
| TDP rating | 120W |
| Base of cooler | Copper |
| Heat sink | Mini aluminium tower |
| Heatpipes | 3 x 6mm heatpipes |
| Supplied fans | 92mm fan |
| PWM | Yes |
| Fan speed | 600rpm-2,200rpm |
| Fan bearings | Not given |
| Air flow | 48cfm |
| Noise levels | 26.4dBA max |
| Dimensions | 125mm (H) x 102mm (W) x 87mm (D) |
| Weight | 425g |
| Warranty | Three years |
Product Shots
Testing
The tiny Cryorig tower cooler has the lowest TDP in the round-up at 120W yet it performs well. Admittedly we couldn't test with our Core i7-4820K as it doesn't have LGA2011 mounts however it did a good job with the FX-8370 and also managed to keep the FX-9590 under control. The temperature figures were very similar to the Alpenfohn Atlas and be quiet! Shadow Rock LP which was unexpected for such a small cooler.
KitGuru Says: Cryorig M9 is pleasingly capable for such a small and cheap cooler, although it has obvious limitations for overclockers.
Score: 9 out of 10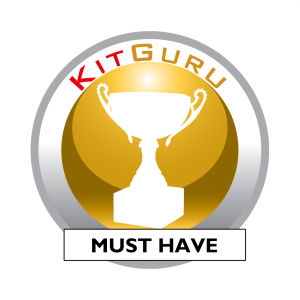 You can buy the Cryorig range of products over at Ebuyer HERE. The M9 models are priced at £16 inc vat.