We are using the Asus X99 Deluxe motherboard to test today's memory kit. It supports RAM from many manufacturers and gives us a large amount of flexibility to tinker with memory multiplier, base clock and timings settings. It has also reached the highest DRAM frequency of all the X99 motherboards that we have tested.
Our full review of the Asus X99 Deluxe motherboard can be read here.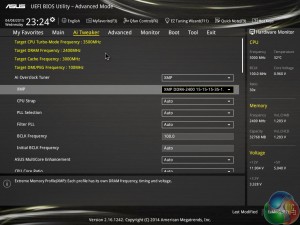 Getting the G.Skill Ripjaws4 kit to run at 2400MHz in the Asus motherboard's UEFI was as simple as selecting the XMP configuration.
The fully-functioning XMP profile configured the memory kit for use at its 2400MHz frequency and correct timings.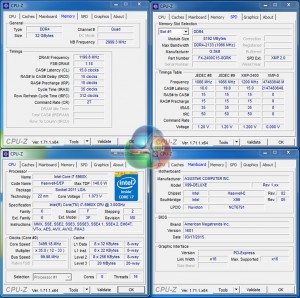 Windows and CPU-Z registered the memory's settings as correct.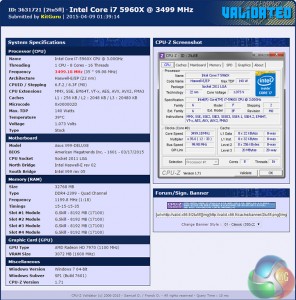 Our system's CPU-Z validation running at a 2400MHz DRAM frequency can be found here.