We test the memory kit's performance at the 2666MHz (100MHz BCLK) overclocked settings. The stock speed results are graphed to show the performance gains (if any) that are obtained from overclocking.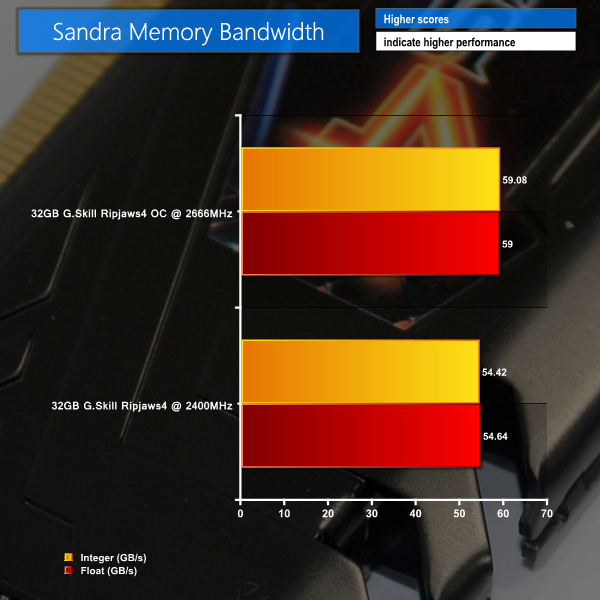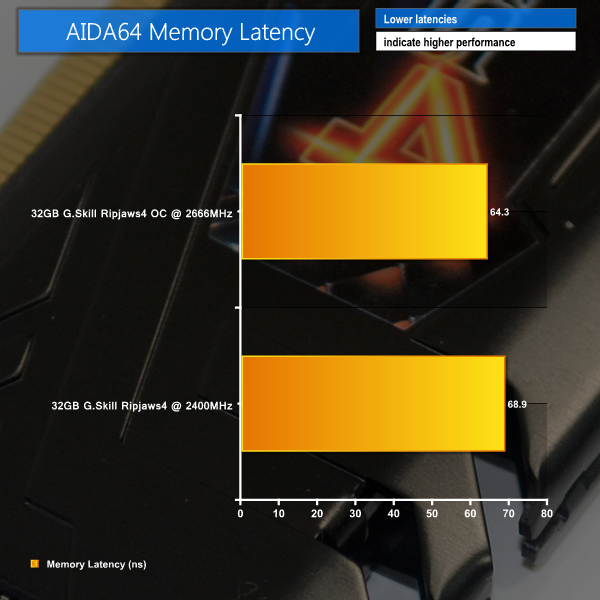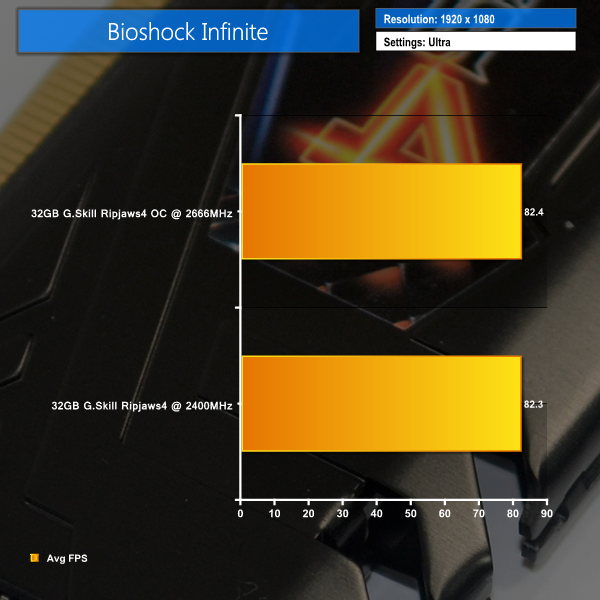 A simple 266MHz DRAM frequency increase adds around 8% to the memory bandwidth numbers. 4.6ns (around 7%) is shaved off the memory latency thanks to the faster clock rate.
Albeit a minute tenth of a frame (around 0.1%) increase in Bioshock Infinite performance, 2666MHz with CL15 timings running off the 100MHz BCLK seems to be a sweet-spot for all-round memory performance. Games which utilise system memory to a greater extent may show heavier performance increases from the higher clock rate.
Users with memory-intensive workloads can benefit from the free performance boosts that require little more than a few voltage increases.