We will outline the performance increases that can be obtained from using the ASRock Fatal1ty Z170 Gaming K6+ motherboard to overclock our system. Our overclocked processor frequency was 4.8GHz and memory speed was maintained at 3200MHz.
We will include comparisons to other Z170 motherboards as we build up our database of performance data.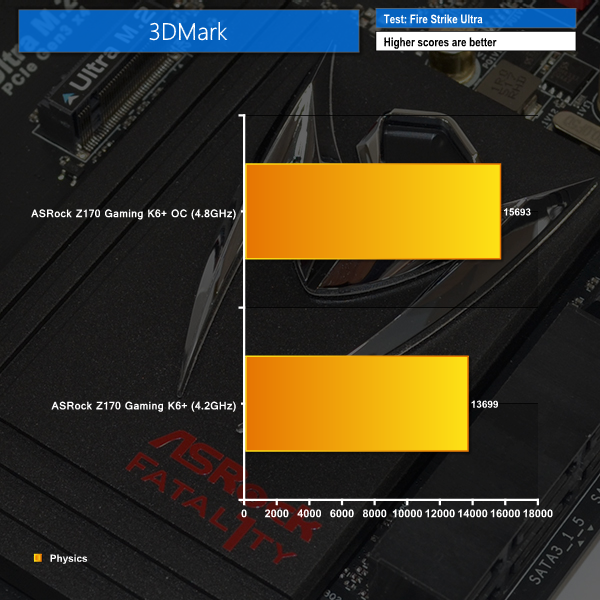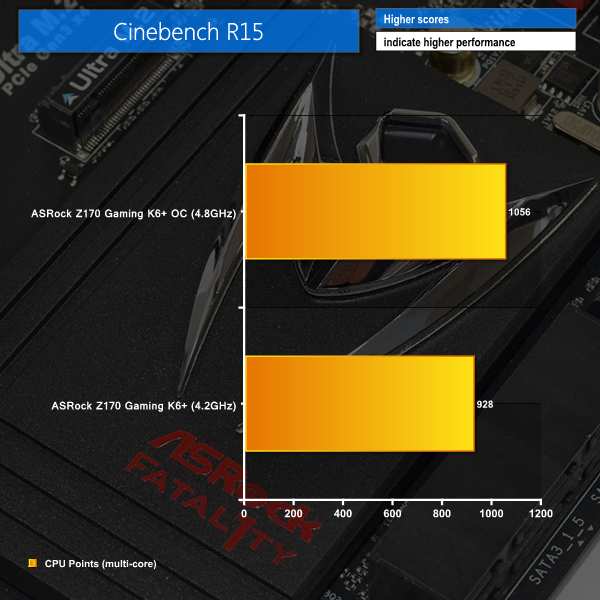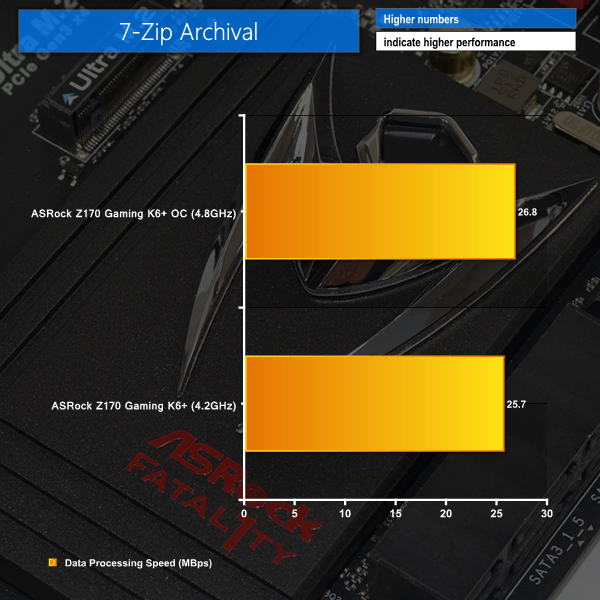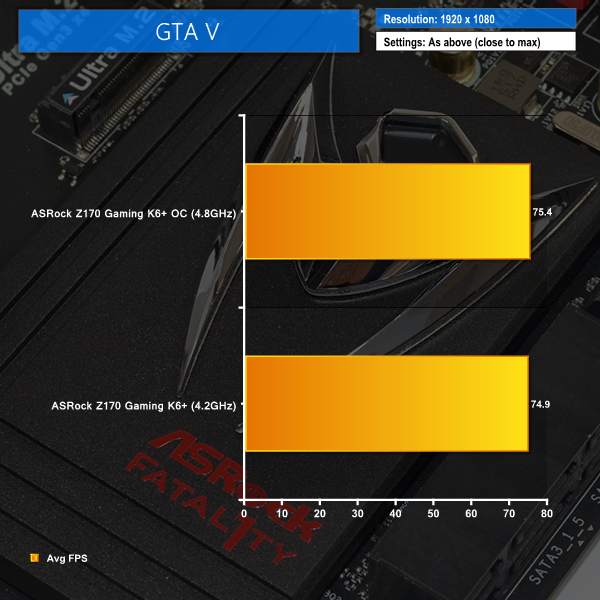 Good gains are to be had when using ASRock's gaming motherboard to overclock the CPU. 3DMark's Physics score showed a notable improvement, as did Cinebench.
The i7 6700K CPU's high MCT clock speed gives it enough out-of-the-box steam to handle the processing requirements of GTA V. As such, overclocking the CPU does not provide a noticeable boost in average frame rates, although the maximums did seem up a little.