We measured the power consumption with the system resting at the Windows 7 desktop, representing idle values.
The power consumption of our entire test system (at the wall) is measured while loading only the CPU using Prime95′s in-place large FFTs setting. The rest of the system's components were operating in their idle states, hence the increased power consumption values (in comparison to the idle figures) are largely related to the load on the CPU and motherboard power delivery components.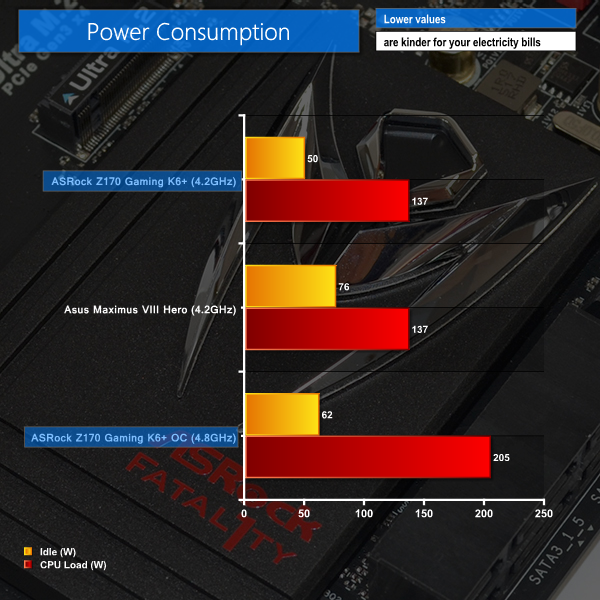 Largely thanks to its hybrid-digital (not fully digital) PWM controller and efficient power delivery system, ASRock's Gaming K6+ achieves a very low power consumption level when idling. Load power consumption at MCT speeds match those for Asus' Maximus VIII Hero.