Cinebench
We used the 'CPU' test built into Cinebench R15 .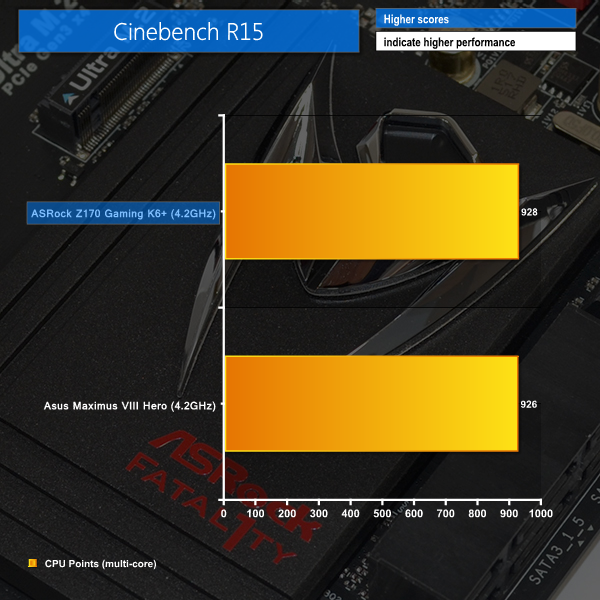 7-Zip
We manually archive a 1.23GB MP4 game recording to test the performance in 7-Zip.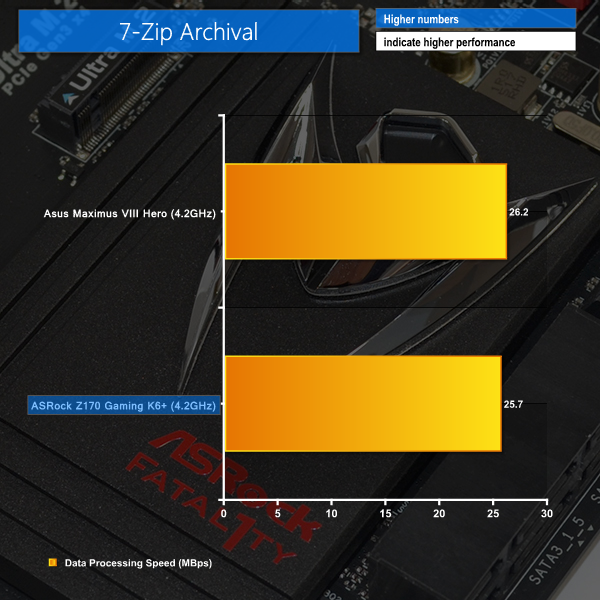 Handbrake Conversion
We measured the average frame rate achieved for a task of converting a 1.23GB 1080P game recording using the High Profile setting and MP4 container.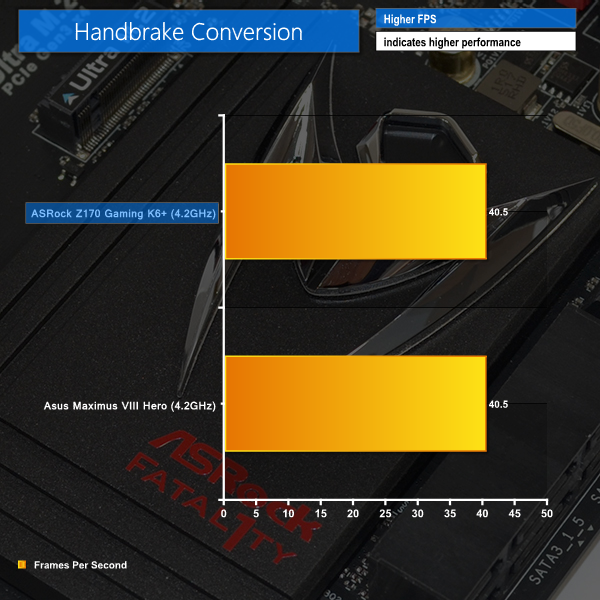 CPU-heavy tests run well on the ASRock Gaming K6+ board. Handbrake conversion is as fast as Asus' ROG competitor, while Cinebench performance sees ASRock's gaming motherboard nip into the lead.
The 7-Zip archival test favours Asus' motherboard, however the difference in processing time was seen to be one second when looking at our raw test data.