Sandra Memory Bandwidth

SiSoft Sandra 2016 is a multi-function utility program that supports remote analysis, benchmarking and diagnostic features for PCs, servers, mobile devices and networks. We use the SiSoft Sandra memory bandwidth test to provide a set of memory bandwidth results.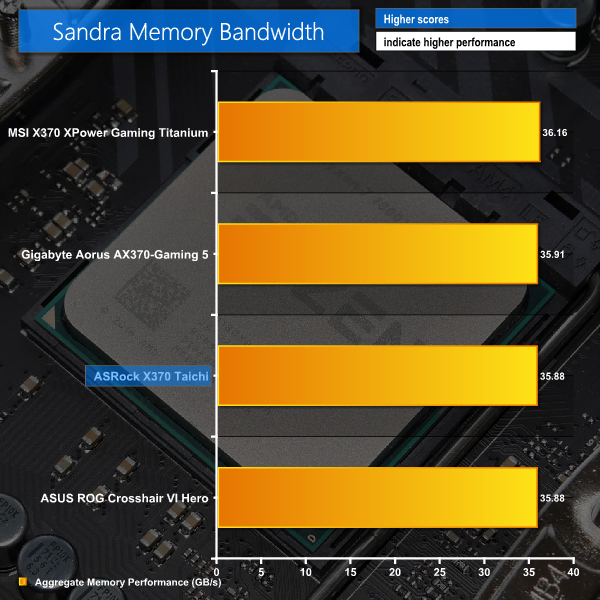 7-Zip
7-Zip is an open source Windows utility for manipulating archives. We measure the Total Rating performance using the built-in benchmark tool. The test stresses all CPU cores to 100% and shows an affinity for memory bandwidth.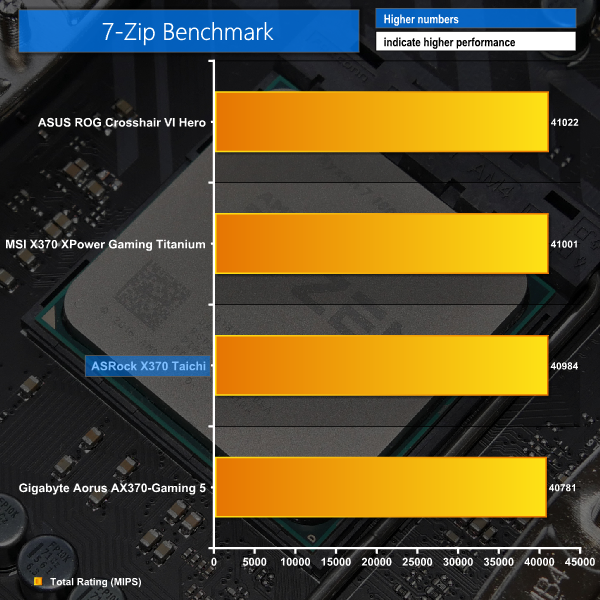 Memory performance is a little behind that displayed by competing motherboards, which in turn limits 7-Zip performance. Put into perspective, though, the differences between all boards on display are minor.