3DMark

We used 3DMark's 'Fire Strike Ultra' benchmark which is designed to be used on high-resolution gaming PCs.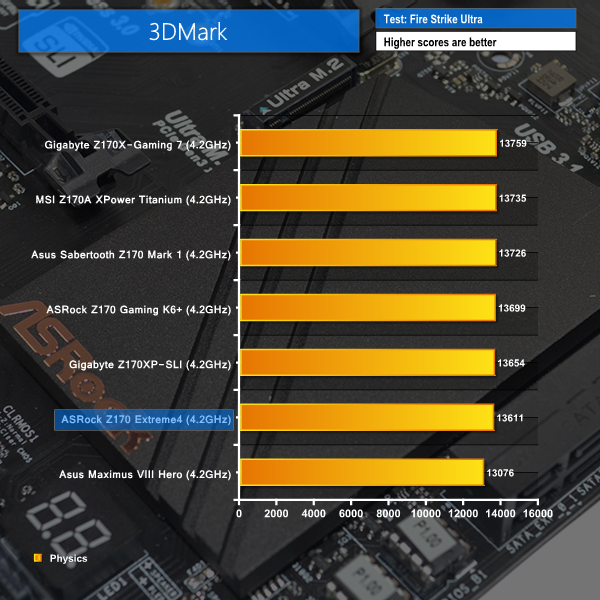 Grand Theft Auto V

We apply very near maximum settings in Grand Theft Auto V and a 1920×1080 resolution to push today's hardware. Our data was recorded using the built-in benchmark.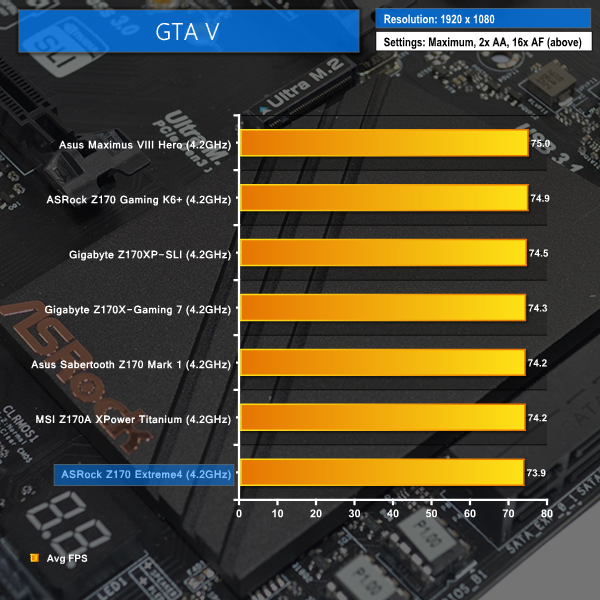 Middle Earth: Shadow of Mordor
We used a 1920×1080 resolution and the Middle Earth: Shadow of Mordor built-in benchmark set to 'Ultra' quality.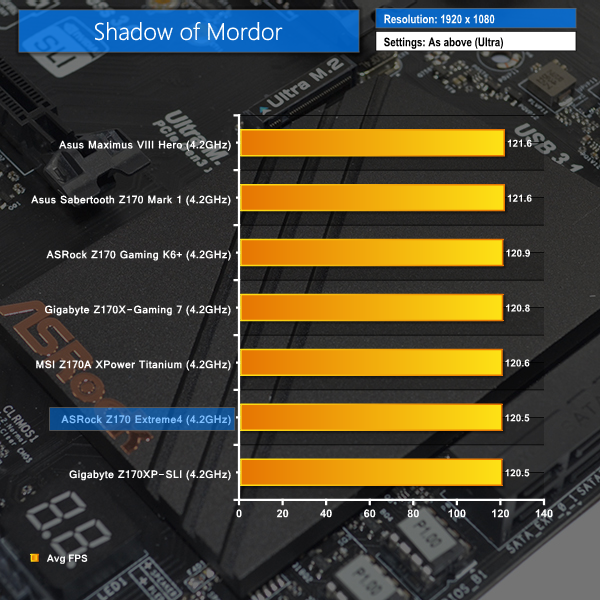 GTA V and Shadow of Mordor frame rates and the physics score in 3DMark also react badly to the reduced memory performance offered by ASRock's Z170 Extreme4.
With that said, the performance is still above the slowest competitors (except for GTA V), and the percentage difference is very small. Error margins of the benchmarks could account for the slight performance reduction, however this is unlikely to be the relevant reason due to the performance consistency between the competing motherboards.