We will outline the performance increases that can be obtained from using the ASRock Z170 Extreme4 motherboard to overclock our system. Our overclocked processor frequency was 4.8GHz and memory speed was forced to be reduced to 2133MHz.
As a performance comparison, we have included the overclocked results from five other Z170 motherboards. The maximum overclocked configuration achieved with each competing board was a 4800MHz (48 x 100MHz) processor frequency and 3200MHz CL16 memory speed.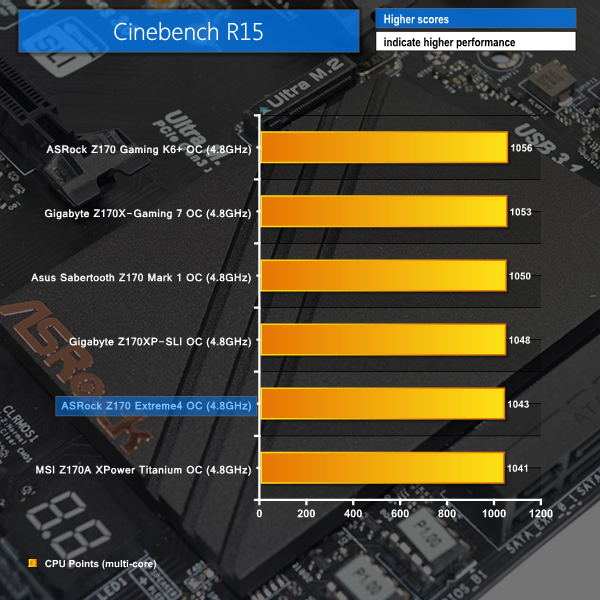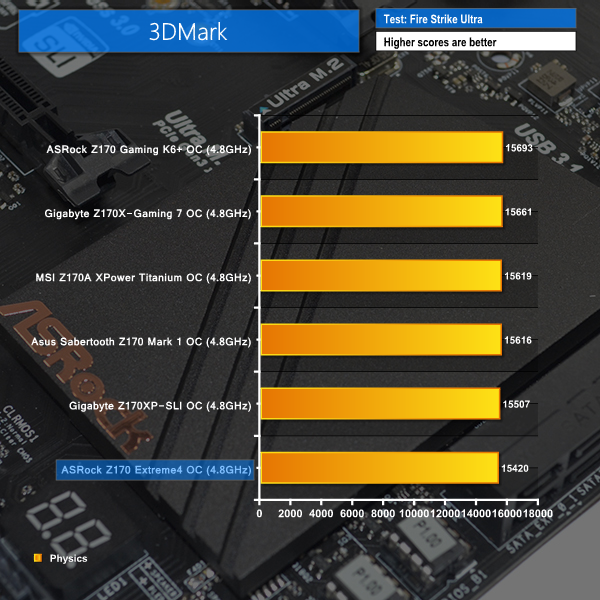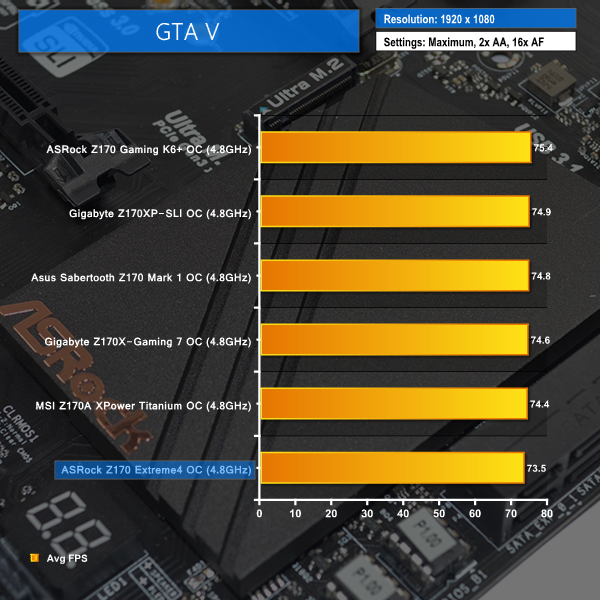 The forced reduction to a 2133MHz DDR4 operating frequency renders the ASRock Z170 Extreme4 with two out of three last-place finishes. The gaming-related tests show the most notable performance deficits induced by the reduced memory frequency for ASRock's board.