Cinebench
We used the 'CPU' test built into Cinebench R15 .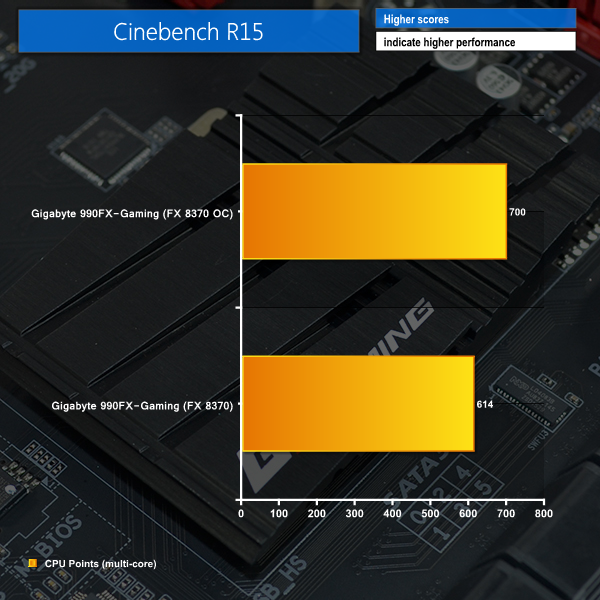 Handbrake Conversion
We measured the average frame rate achieved for a task of converting a 1.23GB 1080P game recording using the High Profile setting and MP4 container.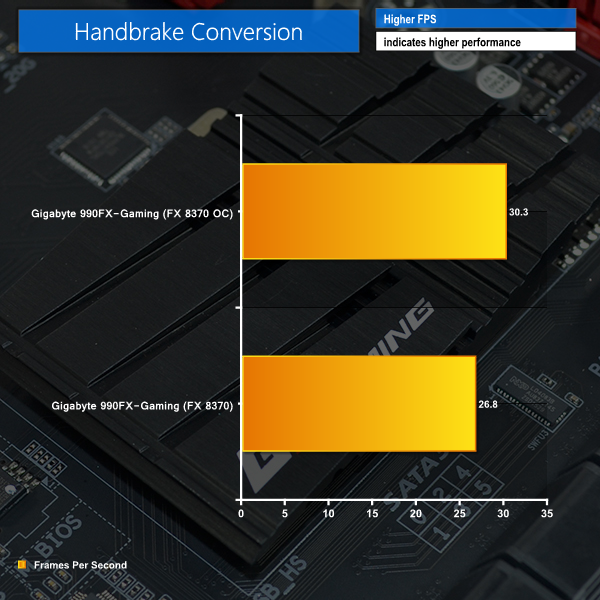 7-Zip
We manually archive a 1.23GB MP4 game recording to test the performance in 7-Zip.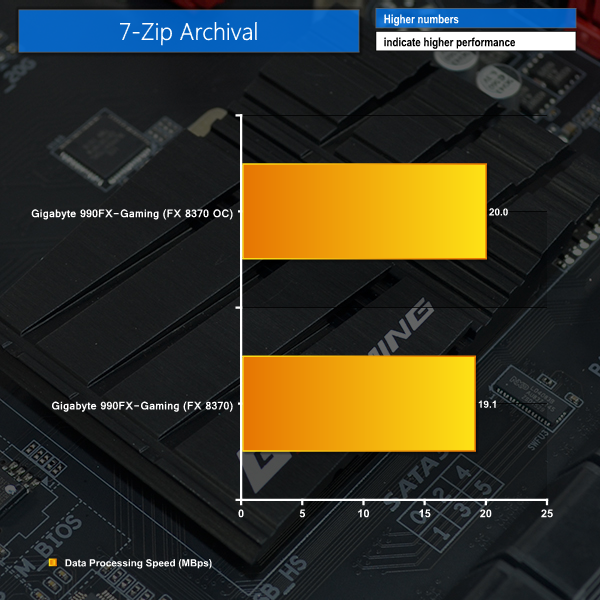 Cinebench and Handbrake show good gains from overclocking the system using Gigabyte's motherboard. Their media-related workloads can help to boost productivity when healthy CPU and CPU NB clock increases are applied.
File archival in 7-Zip also completes a little quicker when Gigabyte's board is overclocked. However, the difference is not overly significant.