We will outline the performance increases that can be obtained from using the Gigabyte X99-UD4 motherboard to overclock our system. Our overclocked processor frequency was 4.5GHz and memory speed was 2400MHz.
As a performance comparison, we have included the overclocked results from Asus' X99-A motherboard. The maximum overclocked configuration achieved with each board was a 4.5GHz 5820K processor frequency and 2400MHz memory speed.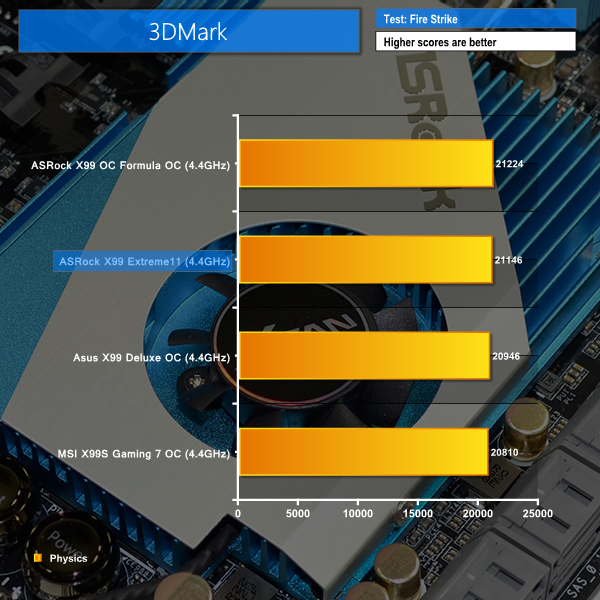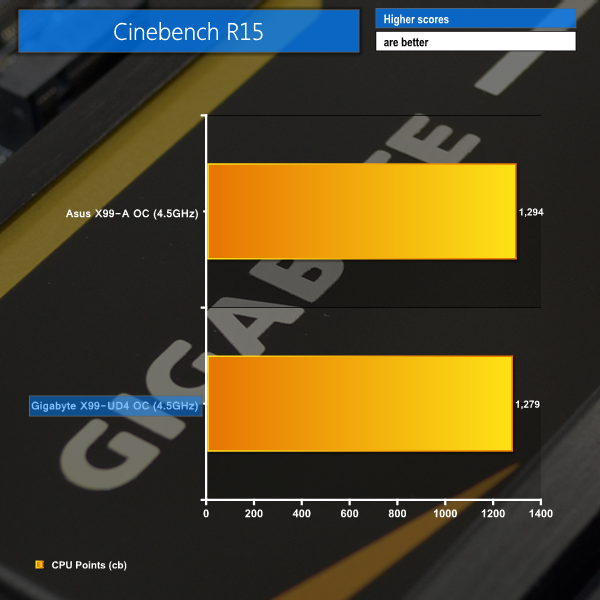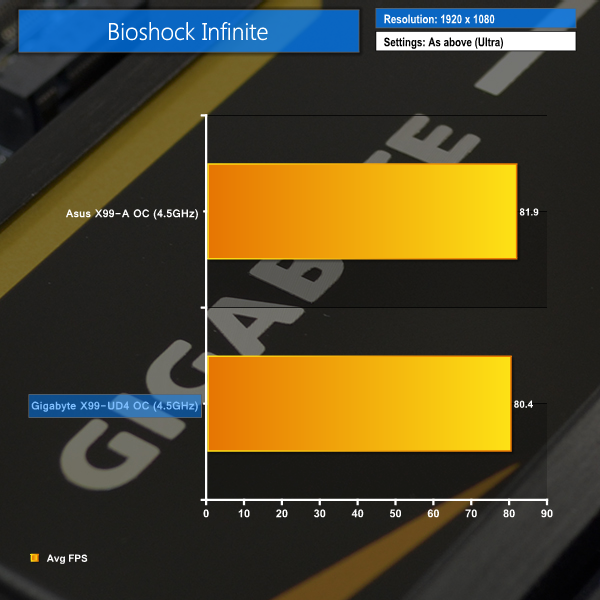 Performance continues to struggle in the 3DMark physics test and Bioshock Infinite, even when both motherboards are powering an overclocked processor. The performance advantage for Asus' X99-A in the Cinebench test is around 1%.
Different automatically-set memory timings between the two boards are likely to be a contributing factor to the 3DMark performance difference.