We measured the power consumption with the system resting at the Windows 7 desktop, representing idle values.
The power consumption of our entire test system (at the wall) is measured while loading only the CPU using Prime95′s in-place large FFTs setting. The rest of the system's components were operating in their idle states, hence the increased power consumption values (in comparison to the idle figures) are largely related to the load on the CPU and motherboard power delivery components.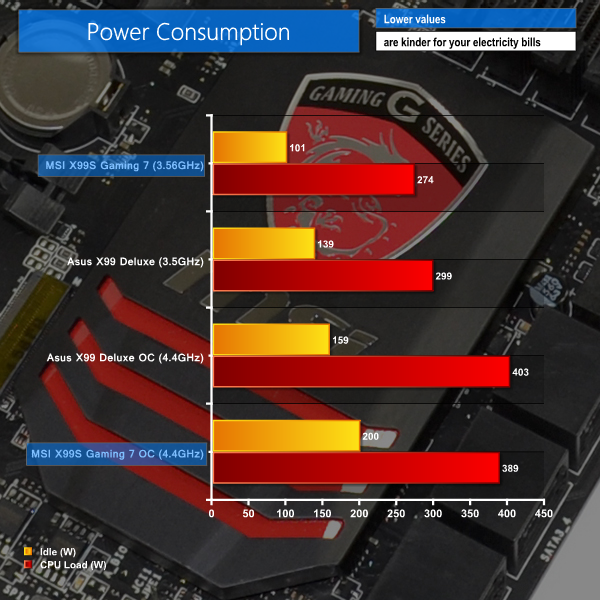 With its different XMP configuration that uses a lower CPU VCore, MSI's X99S Gaming 7 shows lower power consumption numbers than Asus' board at stock speeds.
When a 1.30V overclock is applied, the Asus motherboard manages to show its efficiency by using 41W less power at idle. MSI's board uses a static voltage that does not decrease when under low load, whereas Asus' board will drop the CPU's voltage at idle. When loaded, Asus' controller-heavy part uses 14W more than the MSI board.