Cinebench
We used the 'CPU' test built into Cinebench R15 .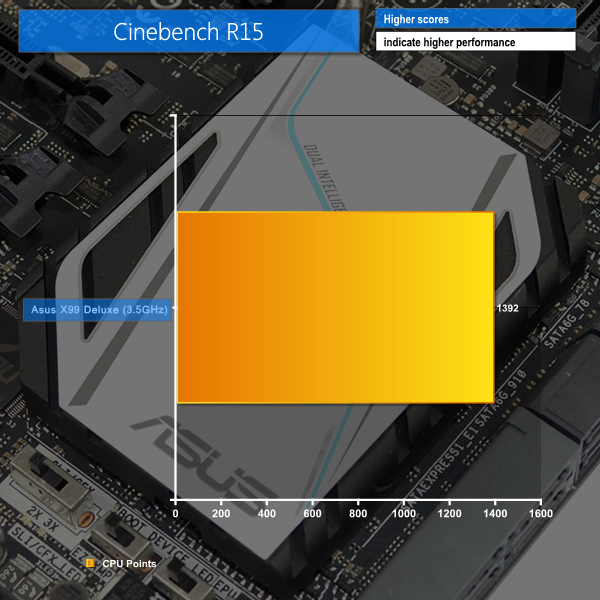 WinRAR
WinRAR's built in benchmark and hardware test can help us outline the performance differentials between each motherboard. We record the amount of data processed after a 30-second run.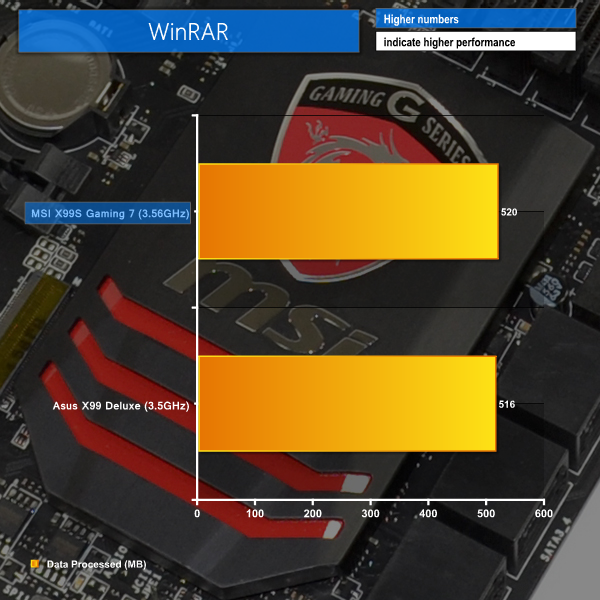 Handbrake Conversion
We measured the average frame rate achieved for a task of converting a 4.36GB 720P MKV movie to 720P MP4 format.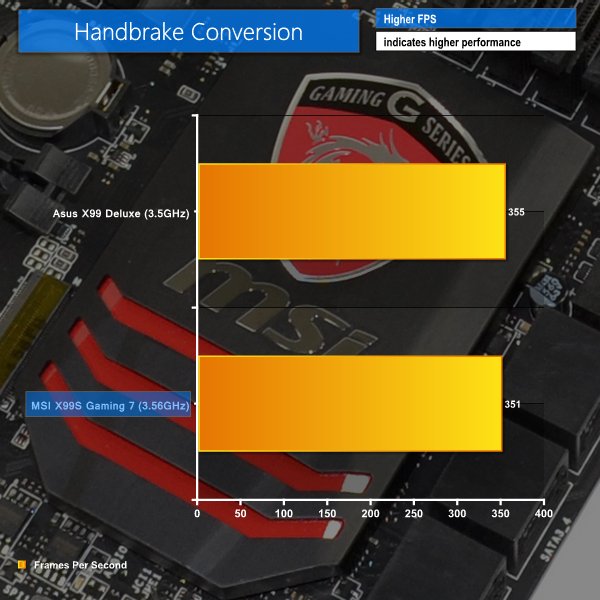 Cinebench shows a benefit of 21 points with the MSI board's 60MHz CPU speed increase. WinRAR also shows a slight improvement with the faster CPU frequency used by MSI's board.
Handbrake, on the other hand, prefers Asus' X99 Deluxe and its 3GHz memory over MSI's X99S Gaming 7 and its slightly faster CPU. With that said, the difference between each board is a little over 1%.