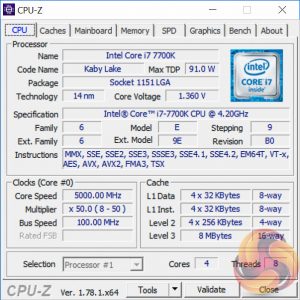 Unlike other motherboards on test which couldn't keep 5GHz stable, the Maximus IX Apex managed to do so. The voltage was applied using an offset which ended up in a maximum effective core voltage of 1.36v with the Auto Load Line Calibration.

Perhaps the fact the CPU has to address less memory provided the additional stability needed to keep 5GHz stable. 5.1GHz would boot at 1.375v but was not stable.
3600MHz XMP Memory:
We test the motherboard's ability to run G.Skill's high-speed 16GB DDR4 Trident Z kit at a 3600MHz XMP setting. High-speed XMP settings can prove a challenge for motherboard designers when optimising the settings for stability at the intended DRAM frequency.
ASUS ROG's Maximus IX Apex executed the XMP 3600MHz profile of our G.Skill Trident Z 16GB (2 x 8GB) memory kit with no hesitation.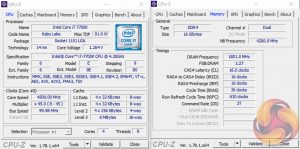 Overclocked Performance

As a performance comparison, we have included the results from four other Z270 motherboards. The maximum overclocked configuration achieved with each other board was a 4900MHz (49 x 100MHz) processor frequency whilst using 3200MHz CL16 memory.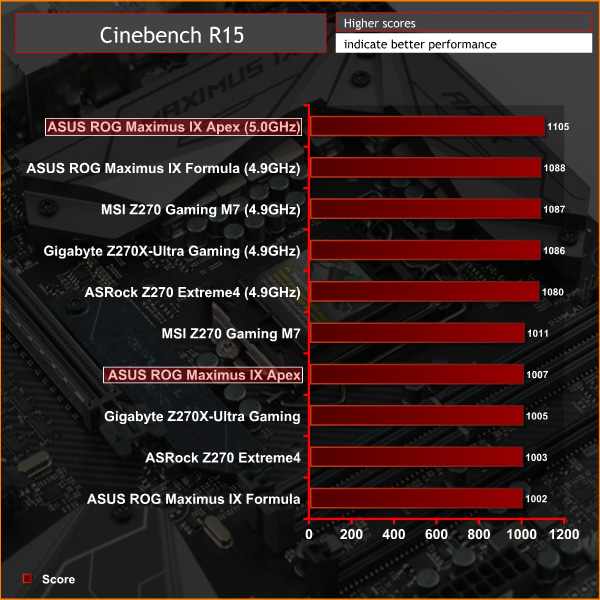 Power
We leave the system to idle on the Windows 10 desktop for 5 minutes before taking a reading. For CPU load results we run AIDA64 CPU, FPU, and Cache stress tests and take a reading. The power consumption of our entire test system (at the wall) is shown in the chart.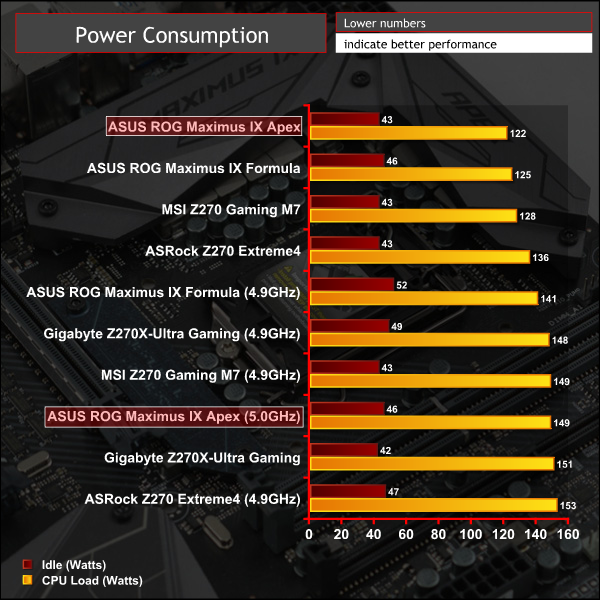 Power consumption for the Apex was a little better than average under stock clocks but evened out with the rest of the tested motherboards at load.