AIDA64 Engineer
AIDA64 Engineer is a multi-featured software suite for diagnostics, stress testing, benchmarking, software auditing and various other measurement parameters. We use AIDA64 Engineer to benchmark memory throughput and latency.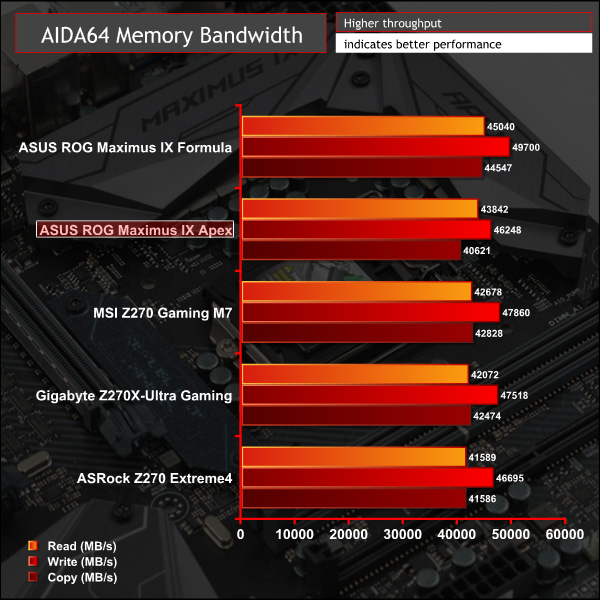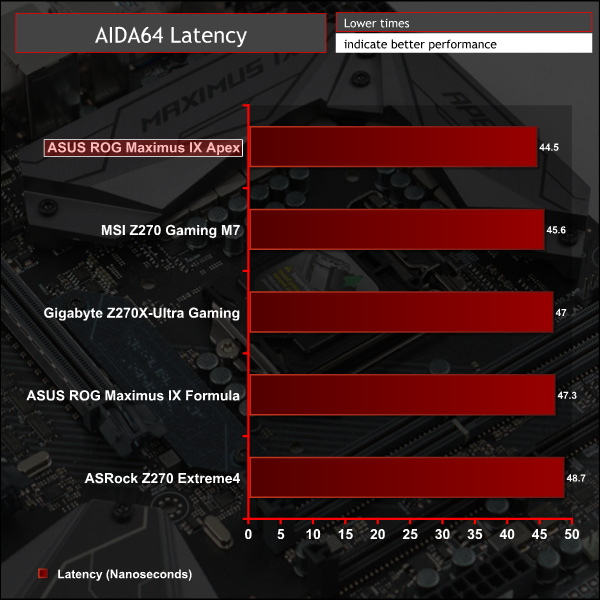 Sandra Memory Bandwidth

SiSoft Sandra 2016 is a multi-function utility program that supports remote analysis, benchmarking and diagnostic features for PCs, servers, mobile devices and networks. We use the SiSoft Sandra memory bandwidth test to provide a set of memory bandwidth results.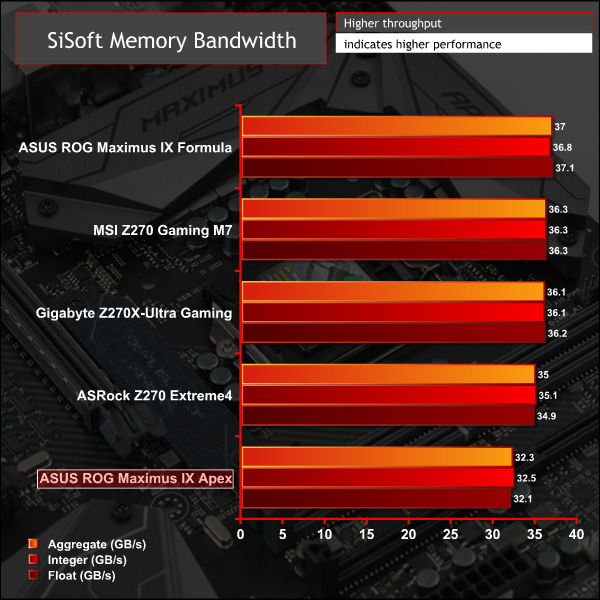 Memory performance was lower for the Maximus IX Apex than the Maximus IX Formula, it would seem that having less memory lanes does impact overall bandwidth but not by much. The Maximus IX Apex still keeps up with the competition and this small deficit doesn't play out in real-world scenarios.