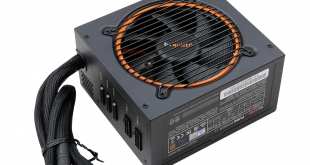 The new be quiet! Pure Power 11 700W features a higher efficiency rating (80 PLUS Gold) than its predecessor and according to be quiet! it also delivers exceptionally quiet operation. Are those two enough though to justify the increased price tag? 
Every year be quiet! releases a new Pure Power line, hitting the eleventh version this year. The Pure Power 11 series consists of both semi-modular and non-modular models, with the latter covering a large wattage range (300W to 700W) through six units. There are four semi modular supplies in the range and their capacities range from 400W to 700W. The major differences with the previous generation models are the increased efficiency levels (80 PLUS Gold Gold for the 400W and higher capacity units, instead of Silver) and the longer warranty (five vs three years).
In today's review we will evaluate the flagship model (model number L11-CM-700). It is based on a platform provided by FSP, which uses an Active Clamp Reset Forward (ACRF) topology in the primary side. This topology manages to offer high efficiency and a long hold-up, while using less (and lower cost) components compared to half/full bridge configurations. FSP is one of the very few brands that still utilize this topology – which doesn't tend to perform so well under transient loads.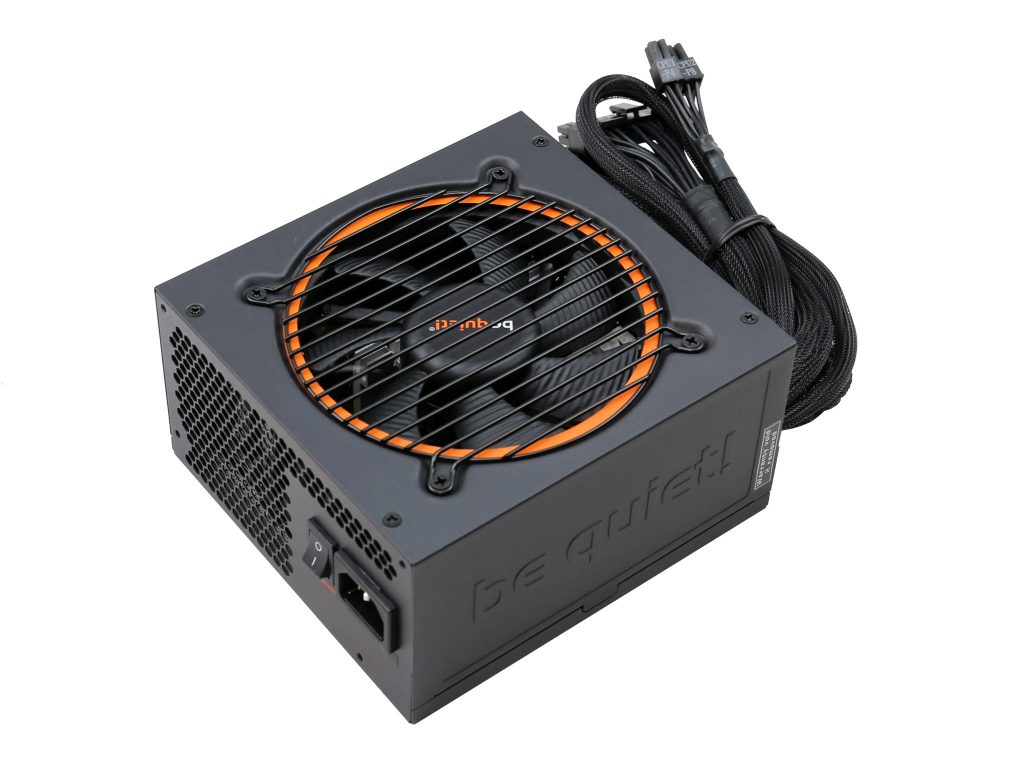 The native cables that this power supply features, besides a small number of modular ones, might look odd nowadays however this is the only way to keep the production cost low. The orange accent around the fan, its special designed blades and the nice fan grille, are the main features of this product's external design.
Read our How We Test Power Supplies HERE
Specifications
Manufacturer (OEM)
FSP
Max. DC Output

700W

Efficiency
80 PLUS Gold, ETA-A (88-91%)
Noise
LAMBDA-A+ (15-20 dB[A])
Modular

✓

(Semi)
Intel C6/C7 Power State Support

✓

Operating Temperature
0 – 40°C
Over Voltage Protection

✓

Under Voltage Protection

✓

Over Power Protection

✓

Over Current (+12V) Protection

✓

Over Temperature Protection

✓

Short Circuit Protection

✓

Surge Protection

✓

Inrush Current Protection

✓

Fan Failure Protection

✗

No Load Operation

✓

Cooling
120mm Rifle Bearing Fan (BQ QF1-12025-HS)
Semi-Passive Operation

✗

Dimensions (

W x H x D

)
152 x 87 x 162mm
Weight
1.73 kg (3.81

lb

)
Form Factor
ATX12V v2.4, EPS 2.92
Warranty
5 Years
The max operating temperature is 40°C and according to be quiet! all necessary protection features are provided. The cooling duties are handled by a 120mm fan with a rifle bearing and strangely enough, there is no semi-passive operation. Nonetheless, from the moment the fan profile is relaxed we don't mind the lack of passive operation.
The unit's dimensions are compact with 162mm length and the weight is kept low as well. Finally, the provided warranty reaches five years which is a long period for a mid-range product.
Power Specifications
Rail
3.3V
5V
12V1
12V2
5VSB
-12V
Max. Power
Amps
25
20
36
30
3
0.3
Watts
150
56A
15
3.6
672
Total Max. Power (W)
700
The minor rails have a very high maximum combined power level, given today's needs, and the pair of +12V rails cannot deliver the PSU's full power alone. This looks strange as usually in power supplies that feature DC-DC converters for the generation of the minor rails, the +12V rail has the same capacity as the unit's maximum power.
The 5VSB rail is a bit stronger than the usual, with 3 Amps max current output.
Cables & Connectors
Native Cables

Description

Cable Count

Connector Count (Total)

Gauge

In Cable Caps

ATX connector 20+4 pin (550mm)

1

1

18-24AWG

No

4+4 pin EPS12V (600mm)

1

1

18AWG

No

Modular Cables

Description

Cable Count

Connector Count (Total)

Gauge

Gauge

6+2 pin PCIe (500mm+150mm)

2

4

18AWG

No

SATA (500mm+150mm+150mm)

1

3

18AWG

No

SATA (500mm) / 4-pin Molex (+150mm+150mm)

1

1 / 2

18AWG

No

SATA (500mm+150mm) / 4-pin Molex (+150mm) / FDD (+150mm)

1

2 / 1 / 1

18-22AWG

No

AC Power Cord (1360mm)


1

1

18AWG

–
The absolutely necessary cables are fixed, with all the rest being modular. All cables have sufficient length, considering that usually a budget-oriented power supply is not combined with a huge full tower chassis, and the number of connectors is satisfactory.
We would like to see of course a second EPS connector, but according to be quiet! this is a mainstream product so we cannot be too hard on them.
The distance between the connectors, in cables that have more than one, is adequate at 150mm. The only problem that we spot here is the fixed FDD connector. In our opinion this connector should be provided through an adapter (4-pin Molex to FDD), since most users won't even need it.
Power Distribution
Power Distribution


12V1

ATX, Peripheral, SATA, PCIe2 (Left)


12V2

PCIe1 (Right), EPS
This unit has two +12V rails and the power distribution is not optimal, since the second +12V rail mixes one of the PCIe sockets with the single EPS connector. Normally none of the PCIe sockets should be on the same rail with the EPS cable.
Be sure to check out our sponsors store EKWB here