The be quiet! Pure Power 11 700W will be offered at around $100 in the US while in the UK market is sold for £96.95, at OverClockers UK
The Pure Power line is frequently updated, although power supplies tend to be kept in production for quite long without any changes. We are all used to seeing products like smartphones getting yearly updates but as it seems be quiet! wishes to bring a new era in power supplies as well. This is not a bad thing, definitely, since through often platform updates you can achieve higher performance and increased reliability.

The truth is though that the technology in this technology sector doesn't move at a fast pace. The most interesting innovation that I have noticed in the last couple of years is the GaN technology, which for the moment is only used in high-end and super-expensive power supplies such as the Corsair AX1600i.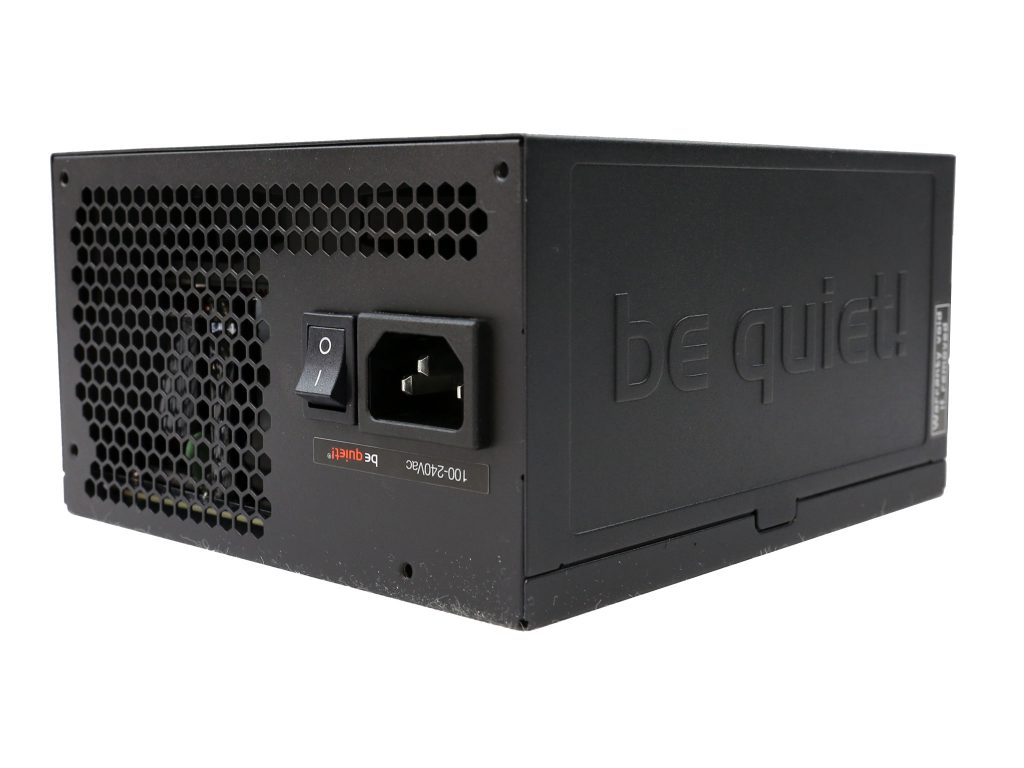 Compared to the previous model, the L11-CM-700 offers higher efficiency (Gold instead of Silver) and it is also covered by a larger warranty (five vs three years). In my opinion though, FSP should abandon the Active Clamp Reset Forward topology and focus instead on half and full-bridge topologies, which achieve better performance.
Through ACRF it might be possible to offer a very long hold-up time without using a high capacity bulk cap which costs a lot, and you also reduce the number of parts needed in the primary side. That said the transient response is not so good and when it comes to PSUs the transient loads are what matter the most, since they are a major part of a system's daily routine. Only rarely will a PC apply a constant load. In the majority of cases the load-changing repetition rate will be high.
The L11-CM-700 features very quiet operation and it is efficient, however unfortunately it is also rather expensive in the UK. Right now the price difference in the UK against the SSR-750FX is around £8 – and the majority of users will prefer to pay this small amount to get the superior Seasonic offering. The Seasonic unit offers an extra 50W of power, has a fully modular cable design, Japanese caps and it is supported by a longer warranty.
If be quiet! wants to boost the sales of this power supply it is going to have to drop the price point by at least £10 or else it will have a very hard time keeping up with the competition. The fact is that Seasonic set the bar high with the Focus line, offering good performance at affordable prices  so competitors have no option but to follow this example. If they want to remain in the game at least.
With a price of 80 pounds (including VAT) in the UK or 80 dollars (without VAT) in the US, the L11-CM-700 would get a higher rating but at its current (high) price point I have to compare it with strong competition, which offer more for the money.
Hopefully with the Pure Power 12 line be quiet! will force FSP to abandon the ACRF topology and move forward with a more capable design. A better choice of capacitors is also required.

You can get the be quiet! Pure Power 11 700W from Overclockers UK for £96.95 inc VAT HERE.
Pros:
Full power at 47°C.
Quiet operation.
Long hold-up time.
Accurate power ok signal.
Complete protection features set.
Low conducted EMI.
Long enough warranty period (5-year).
Cons:
Very high price for what it has to offer.
Poor choice of bulk and filtering caps for a product of this price tag.
High inrush currents and very high OCP triggering points at 5V and 3.3V.
Mediocre transient response on the minor rails.
The power distribution could be better.
Found a small problem during the DC power sequencing tests.
Single EPS connector (however it is sold as a mainstream unit so this is kind of expected).
The protection inside the box is not optimal.
KitGuru says: At its current price point the be quiet! Pure Power 11 700W faces stiff competition as for similar amounts of money enthusiast users can get the similar capacity Seasonic Focus Plus Gold or the Bitfenix Whisper M –  both of which feature higher performance and fully modular cable interfaces. With a 20 pounds/dollars lower price tag the L11-CM-700 would be much more appealing since it can easily meet the competition in this category. An added benefit is the whisper quiet operation.