With our four threaded, 4K random write tests we couldn't get anywhere near to the official top end 600,000 IOPS. The best figure we saw from our own tests was 174,928 IOPS at a QD of 8.
4K Sustained Random Write Performance v QD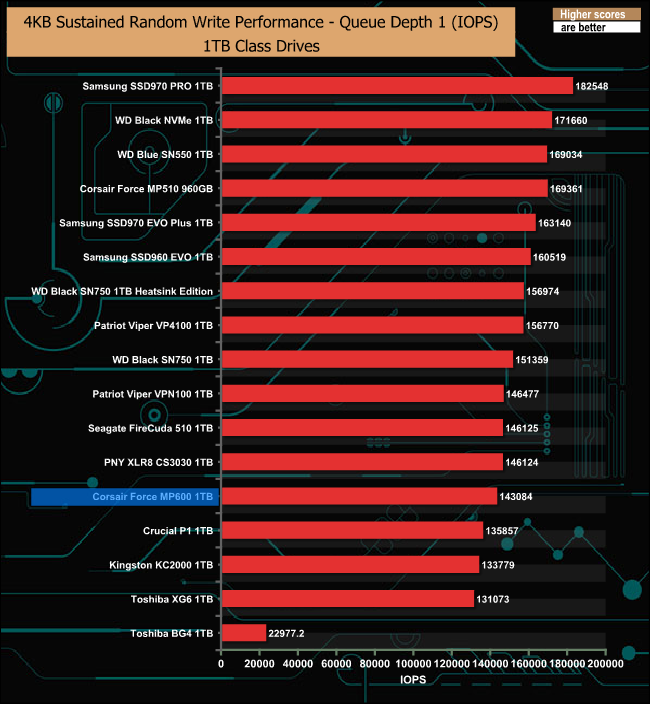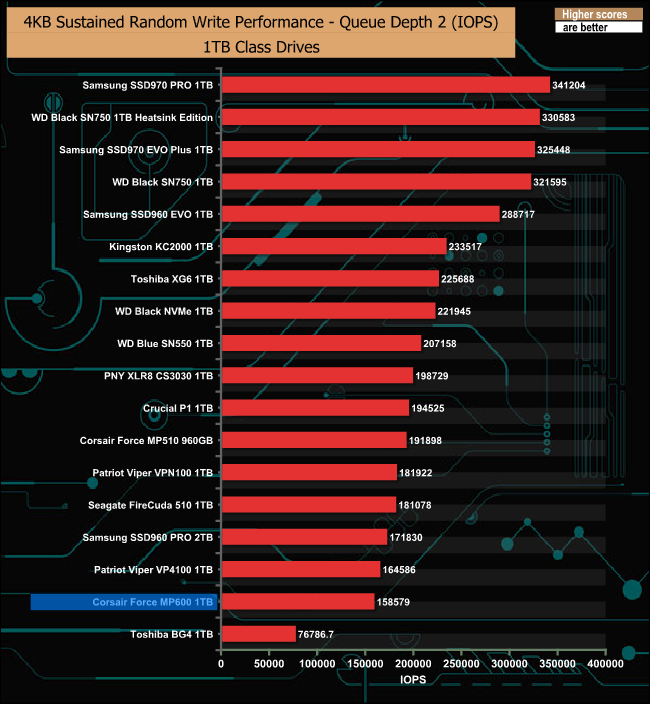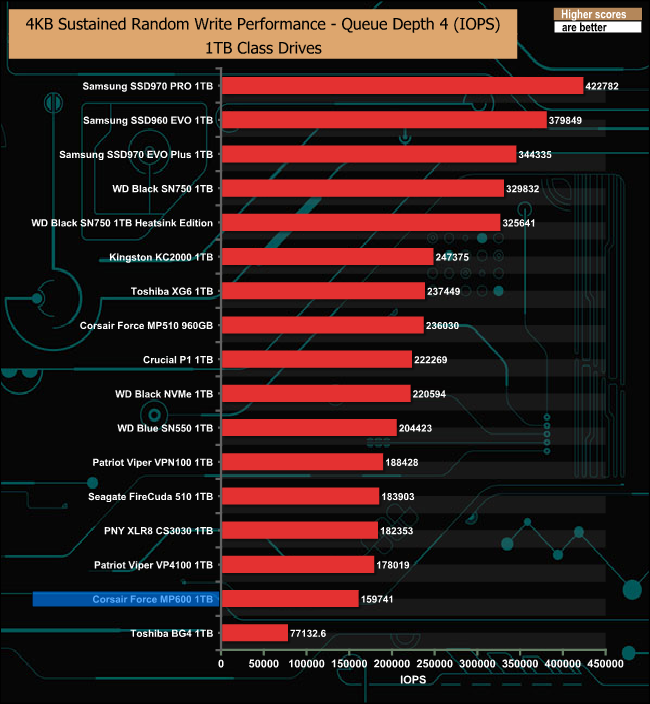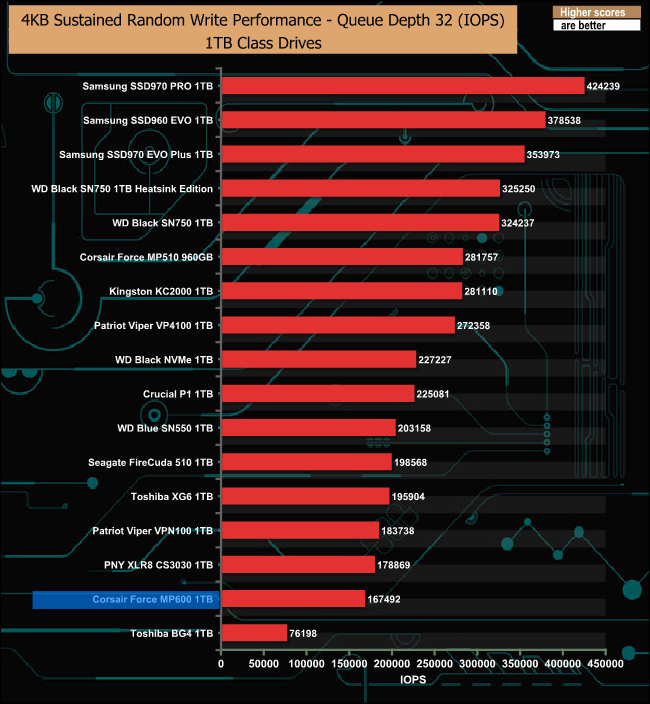 As with our 4K random read test results, the Force MP600 trails behind Patriot's Gen4 Viper VP4100.