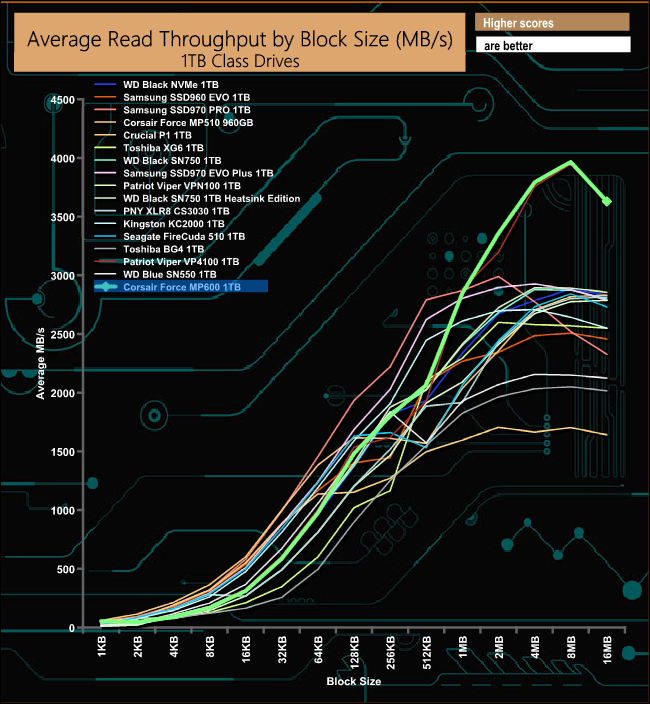 The tested peak throughput performance for Corsair's Force MP600 came at the 8K block mark at 3,965.73MB/s, some way of the official maximum of 4,950MB/s.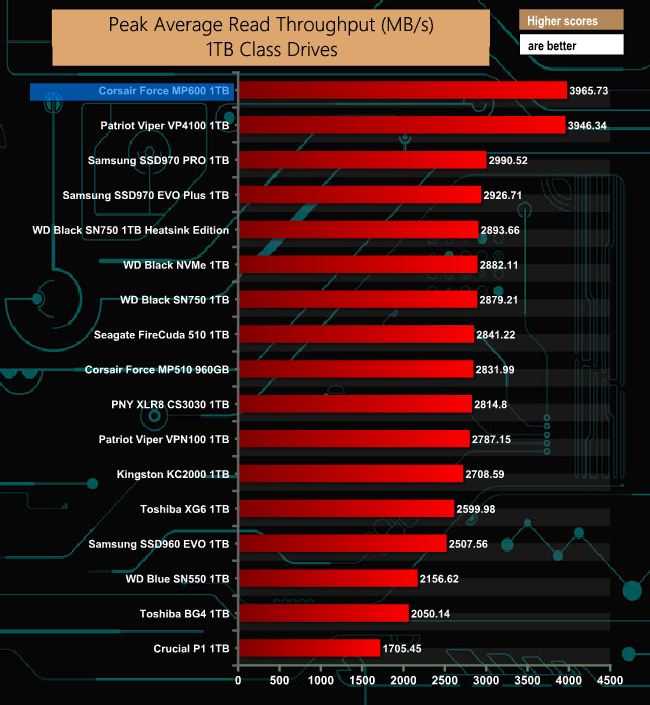 In our throughput test, the Corsair Force MP600 just has the edge over the other Gen4 SSD in the list, Patriot's Viper VP4100.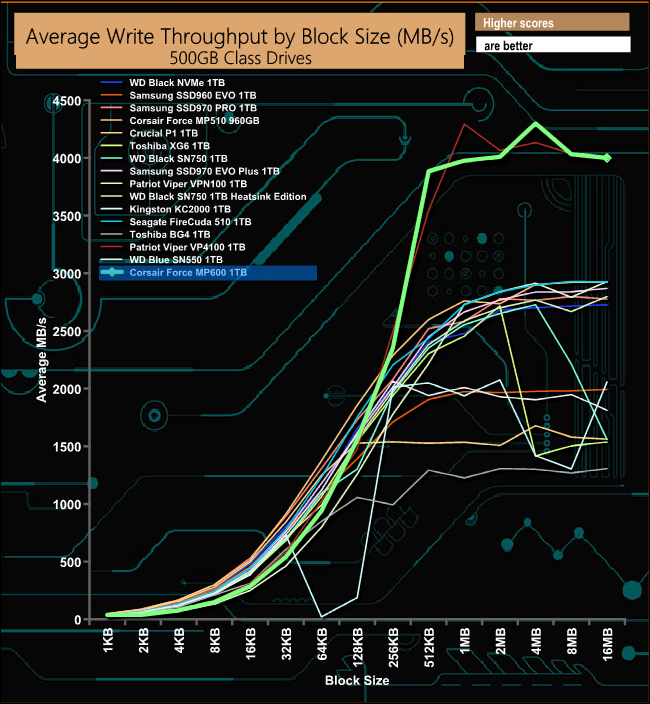 Peak write performance came at the 4K block mark at 4,298.89MB/s, slightly better than the official maximum of 4,250MB/s.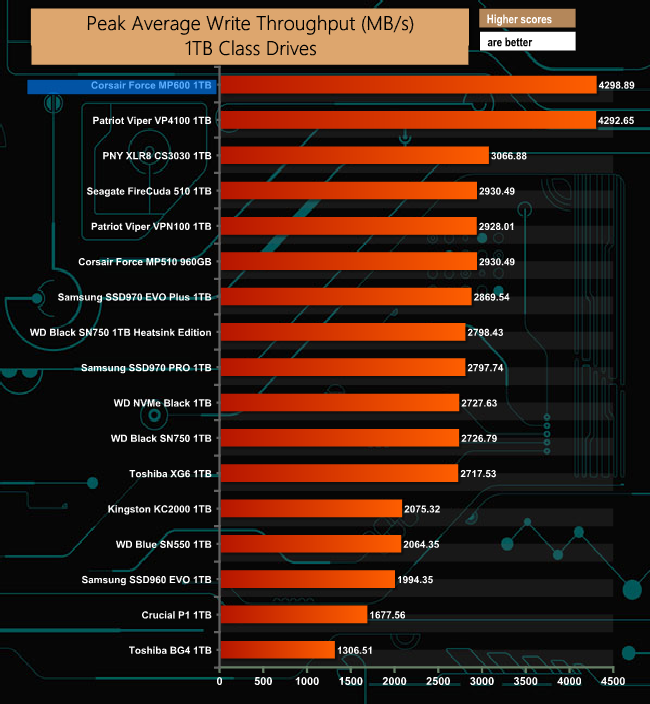 As with the read throughput test, the Force MP600 has a very slight edge over the Patriot drive.