Cinebench R15
To first test the i5-6200U processor, I ran Cinebench R15.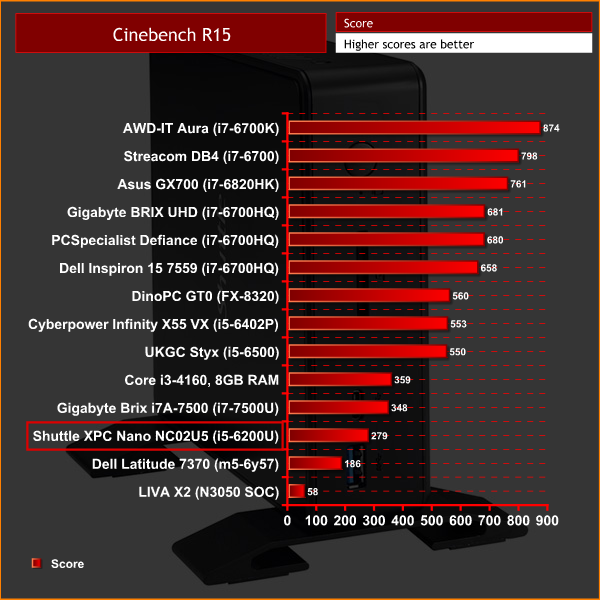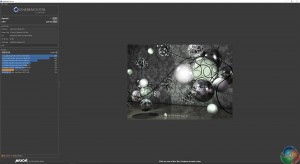 Interestingly, the Skylake i5 used here in the XPC Nano NC02U5 operates at about 80% of the speed of the latest i7-7500U – in Cinebench R15, at least.
Handbrake
Next, I ran Handbrake, where I ask the CPU to encode a 1.8GB full-HD video file, outputting it to the specifications as determined by the in-built 'iPhone preset'.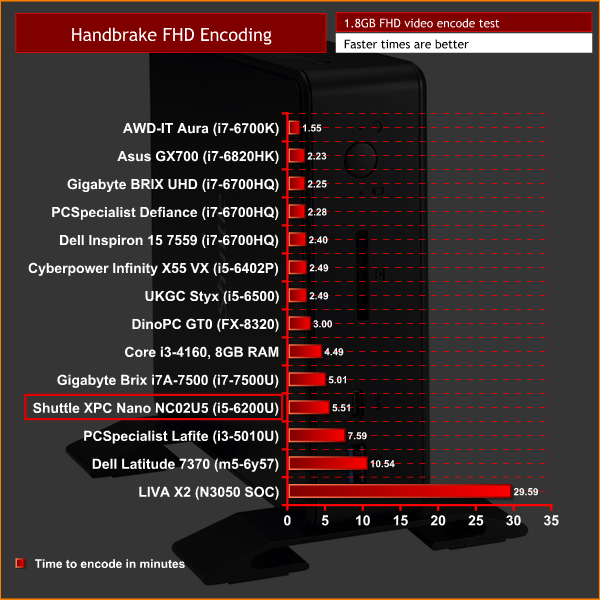 In Handbrake, the i5-6200U is also not too far off the newer i7-7500U. A total encode time of 5:51 is not breathtakingly fast, but it is decent for such a small device.
SiSoft Sandra arithmetic
The last test for the CPU, I ran Sisoft Sandra's arithmetic test – a synthetic benchmark.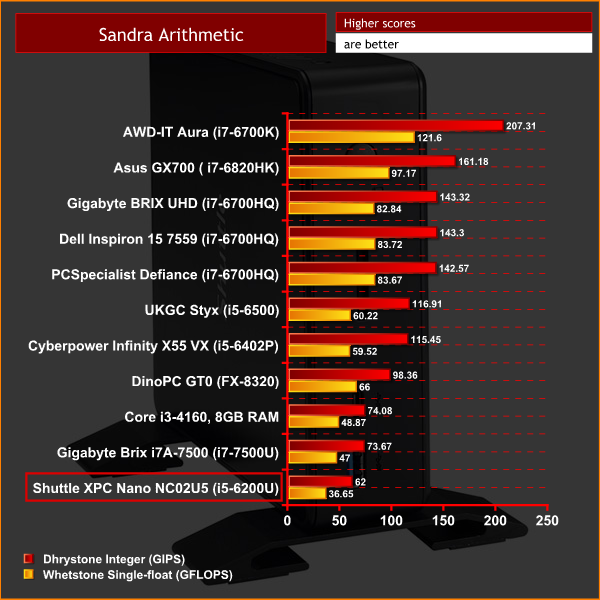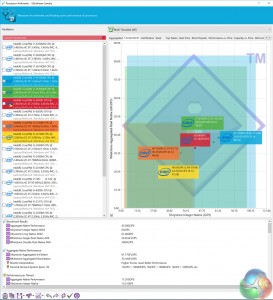 Lastly, Sandra Arithmetic follows the same trend we have already seen. The i7-7500U is obviously faster – but as both chips are dual-core with HyperThreading, the main difference in the results is due to the lesser clock speed of the i5 CPU.