3DMark Fire Strike
To first test the integrated Intel HD Graphics 520, I ran 3DMark Fire Strike.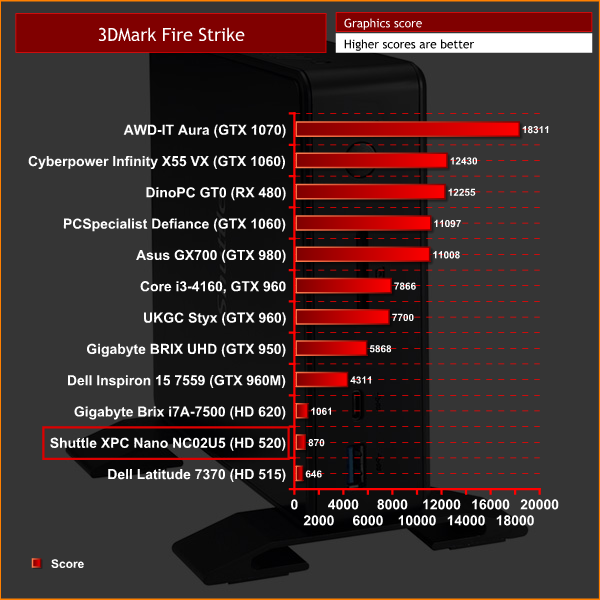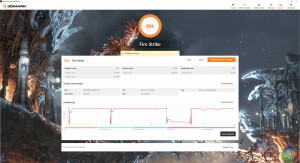 While only a couple hundred points behind the newer BRIX i7A-7500, in reality both scores are pretty low. Intel's integrated graphics have certainly improved over the years, but they are still a long way off from rivalling a discrete graphics card.
Tomb Raider
Lastly, to see how the NC02U5 got on with a less-demanding game, I ran Tomb Raider (2013), at 1080p using the 'low' image-quality preset.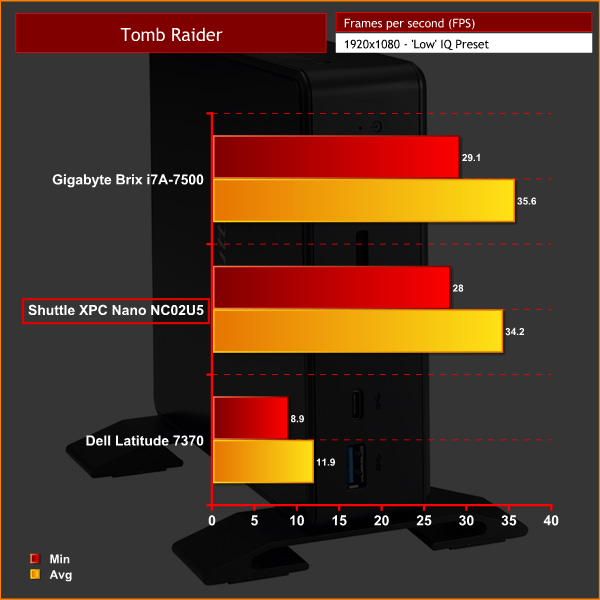 As with the Gigabyte BRIX, the results from Tomb Raider are semi-decent. I say 'semi-decent' as the minimum of 28 FPS at low settings is still not very good. However, if you play Minecraft, for example, and are happy to tweak the settings, it is possible that the NC02U5 could do a job. That being said, we must stress that the XPC Nano NC02U5 is certainly not meant to be a gaming machine.