The Shuttle XPC Nano NCO2U5 is the fourth mini-PC I have reviewed in recent months.
What is most interesting about the NC02U5 is its support for 2.5in disk drives. Most barebones systems – including the brand-new Gigabyte BRIX i7A-7500 which we reviewed HERE – just support M.2 drives. Allow users to add in a large hard drive, for example, is a good way of creating a barebones system with a lot of available storage space.
That being said, the device itself feels a bit cheap. It is made entirely from plastic, whereas the BRIX i7A-7500 has a lovely brushed aluminium body. I have little confidence the NC02U5 could withstand a couple of drops, so if you do buy one, be careful with it.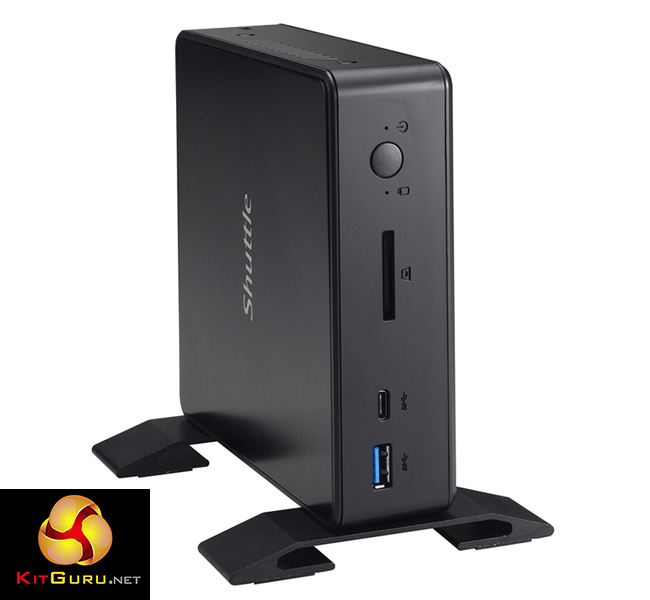 Furthermore, our testing revealed a major issue with the device – it provides no extra cooling for M.2 SSDs, meaning our Toshia OCZ RD400 throttled once it reached speeds of around 1200MB/s. While this is partly due to SSD manufacturers not providing adequate cooling solutions for the drives out-of-the-box, it is common knowledge that the fastest NVMe drives throttle when they reach tops speeds. As such, Shuttle must accept some blame for failing to provide additional cooling. Gigabyte's BRIX i7A-7500, for example, includes a hefty thermal pad for M.2 SSDs.
Essentially, that comparison is one which keeps cropping up. The BRIX is smaller, subjectively better looking, definitely made of stronger materials, uses the latest Kaby Lake (instead of Skylake) CPUs and provides cooling for its M.2 slot.
As such, it is hard to recommend the NC02U5 over the BRIX i7A-7500. You may point out that the NC02U5 is around £350, while the BRIX I reviewed costs around £520. That being said, you can pick up a BRIX with an i5-7200U, instead of a i7-7500U, for around £400 (HERE) – which makes it a much better deal.
UK availability is currently scarce, but you can pick up the NC02U5 for £350.75 inc. VAT from Lambda-Tek HERE. The RRP is is £398.40 inc. VAT.
Discuss on our Facebook page, over HERE.
Pros
Supports 2.5in drives.
There is the option of mounting it vertically with included feet.
Essentially silent at all times, except when under 100% load.
Cons
No extra M.2 cooling means fast SSDs throttle.
Construction is quite plasticky.
Gigabytes' latest BRIX i5 is an all-round better option at a similar price.
KitGuru says: If you really want a 2.5in drive in a barebones system, then the Shuttle XPC Nano NC02U5 can do a job. However, at a similar price, the latest Gigabyte BRIX i5 is a better option thanks to its superior build quality, smaller size and extra M.2 cooling.