PCMark 8
To give a general, overall score of the NC02U5's performance, I ran PCMark 8's 'Home Conventional' test.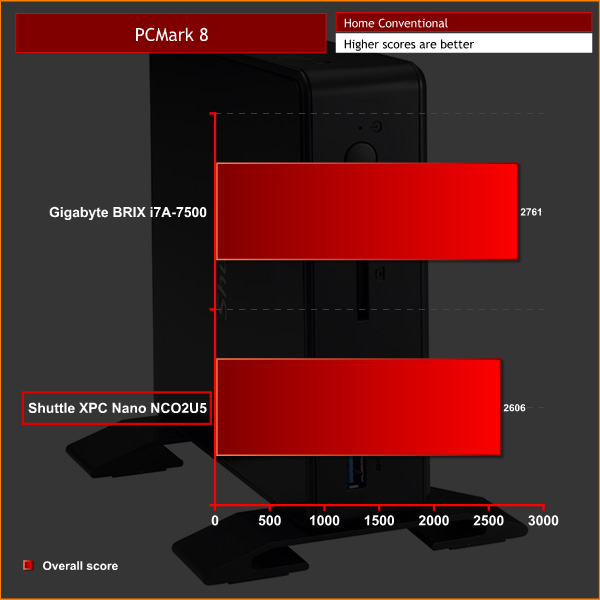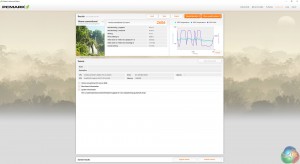 While I only have comparison data for the NC02U5 and the BRIX i7A-7500, we can see that both scores are very close. For general office tasks, the NC02U5 could be a decent option.
Memory bandwidth
As users have to supply memory for the NC02U5, I am not testing the speed of our G.Skill DDR3 kit. Rather, I am testing the memory bandwidth to ensure the 2x SODIMM slots on the NC02U5 are functioning properly.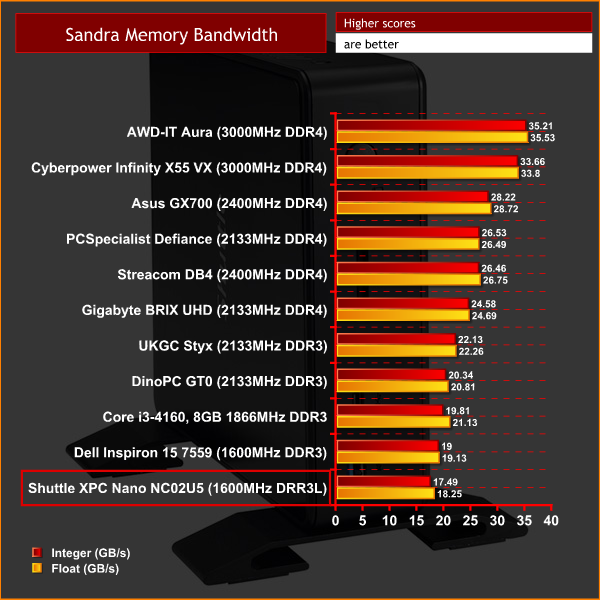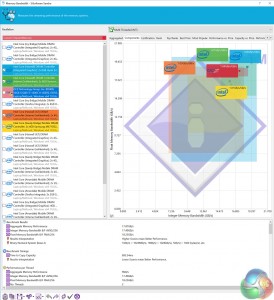 While the speeds are fairly low, this is to be expected from 1600MHz DDR3L memory. Nonetheless, both SODIMMs were correctly recognised and performed as expected.