CrystalDiskMark 5.1.1 is an industry standard benchmark for testing the raw speed of a storage device. It uses a test file to variously write data to or read data from the drive, checking for sequential read and write speed and random read and wirte performance, with it also testing performance at various queue depths. The size of the test file can be selected from 50MB to 32GB. We test using the default 1GB file size.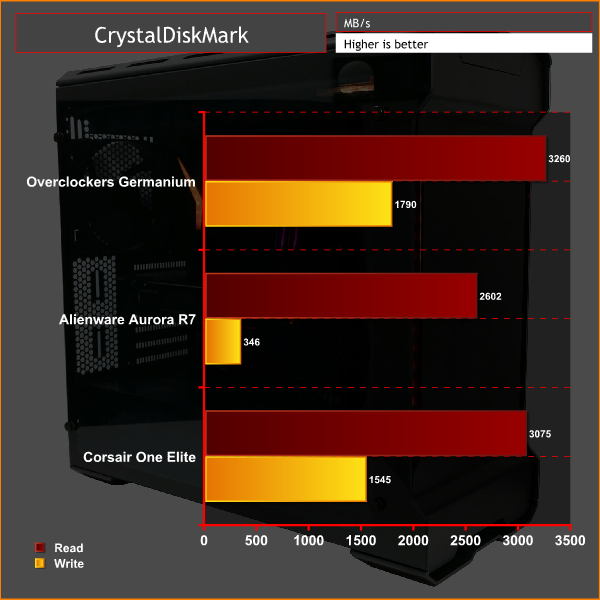 The Samsung 960 Evo isn't quite the fastest M.2 SSD you can buy but as our results show, it is still mighty quick. Other than swapping for the latest 970 Evo (which is just £10 more expensive) the 960 Evo is the drive we'd pick for such a system thanks to its combination of blistering speed and reasonable price.
Elsewhere, the 3TB hard drive is no speed demon but should provide reliable storage for all your bulk data such as video files.