Another industry-standard benchmark, 3DMark provides a number of different tests for taxing graphics cards and emulating different gaming challenges. We use the Fire Strike, Fire Strike Extreme and Fire Strike Ultra tests, which run the same test but at different resolutions.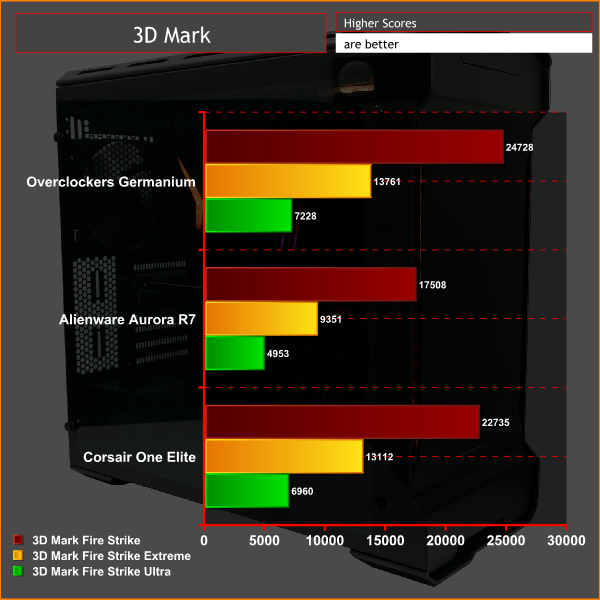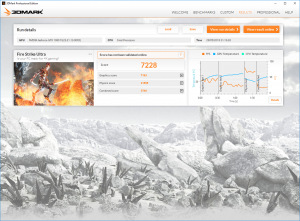 The Overclockers Germanium again shows the power of its overclocked CPU in our 3DMark and gaming tests. In all three of the 3DMark tests it held a noticeable lead over the Corsair One Elite and was well ahead of the Alienware machine.
Next up we ran some real-world gaming tests, using Deus Ex: Mankind Divided and Rise of the Tomb Raider. We tested at 1080p and 1440p resolutions, using each game's in-built benchmark.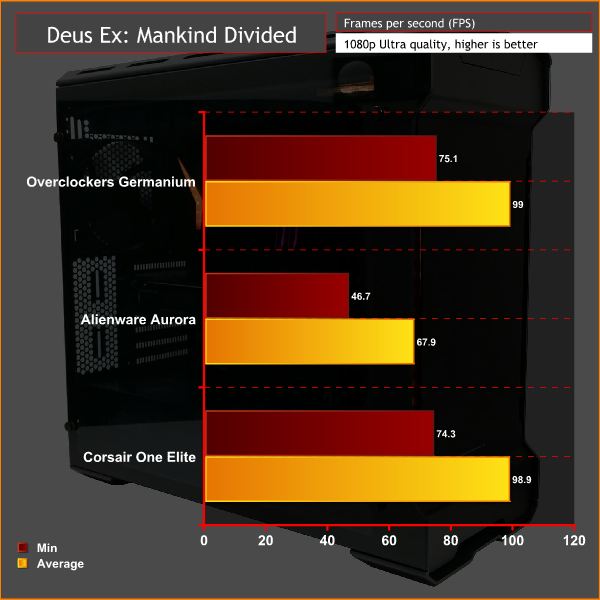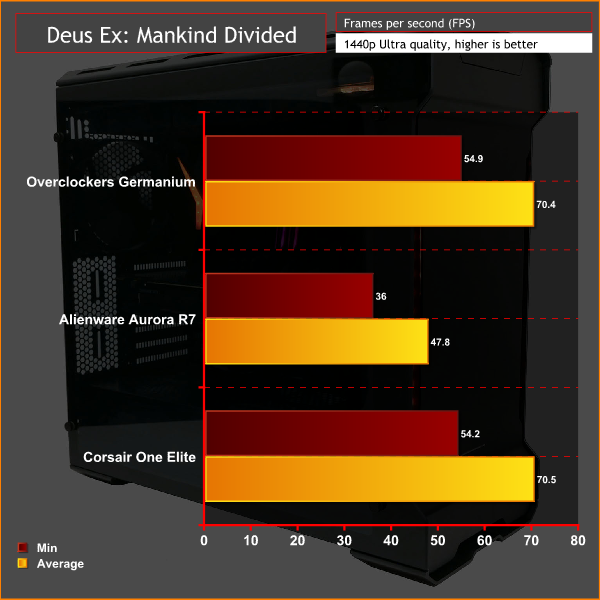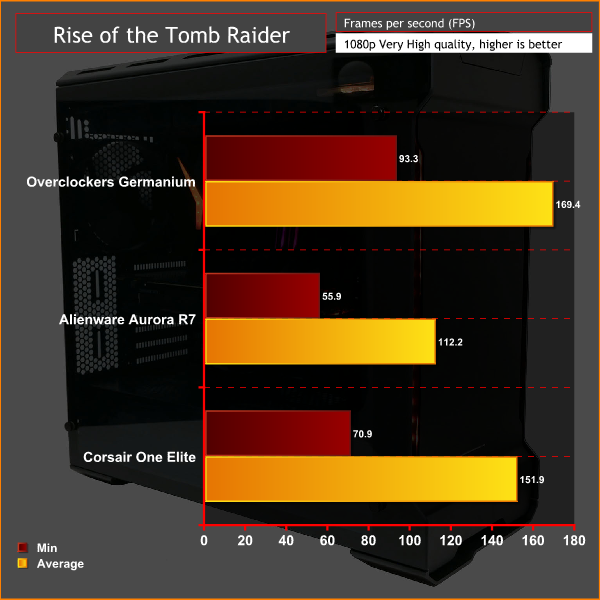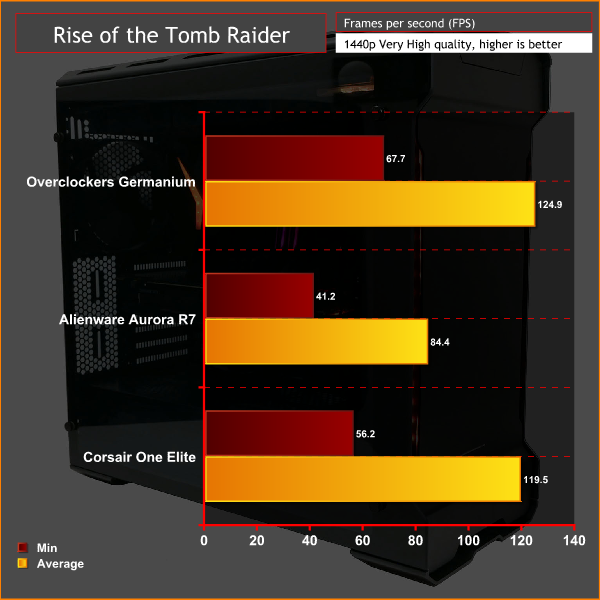 It's a similar story in our proper game tests, with the Overclockers system holding a lead of between 5% and 10% in average framerate over the Corsair system.