The Overclockers UK Germanium is a very well balanced high-end gaming system that has all the performance most gamers should need.
Its combination of an Intel Core i7-8700K and Nvidia GTX 1080 Ti means it can power through any task you throw at it, while ample storage and a spacious, well ventilated case make for a system that should stand the test of time.
The already stylish case, plenty of RGB-illuminated components and the addition of LED strips makes for a system that clearly looks a step above average too, and the fact that all the lighting syncs up properly is a really nice touch.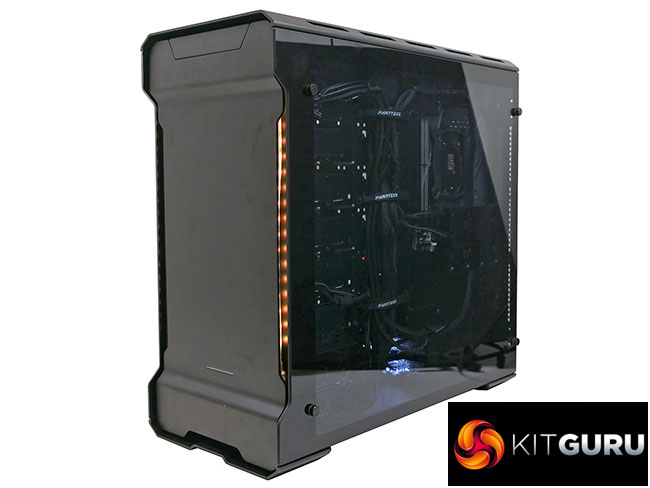 Being a totally standard system, upgrades are really easy as well, though with a three year warranty you'll probably want to let Overclockers do the hard work for you.
It's not the quietest system we've ever tested but neither is it close to being the loudest – and again there's plenty of options available to quieten things down, either through tweaks of your own or by speccing up a slightly different system.
The key to this being a particularly compelling system, though, is its price. With it currently carrying a £200 discount, it is no pricier than building the system yourself yet it comes pre-overclocked, pre-built and with a three-year warranty.
As such, we can whole-heartedly recommended the Overclockers UK Germanium. For any gamers out there who want a top-notch system, this won't disappoint.

You can get one for £2,399.99 from OCUK HERE.
Pros:
Ideal balance of components.
Stylish case and build.
Fantastic overall performance.
Good value.
Cons:
Rear glass panel shows wiring.
Noisy hard drive.
KitGuru says: The Germanium is a perfect example of a high-end gaming system that offers great design, an excellent balance of components and a great price.