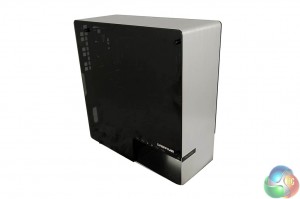 The Cyberpower Achilles Pro ships double boxed and well protected. This is the first time we have had a 'hands on' with the new InWin 904 chassis. It is not like anything we have seen in recent years, and is almost a throw back to the 1970's when we all had retro hi-fi equipment and smoked glass tables.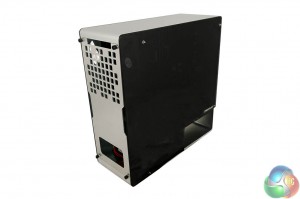 I like the look of the InWin 904 case. It certainly stands out in a market filled with very similar looking cases. The rear panel can be removed completely and can be reattached to clean up the appearance and to hide the cables.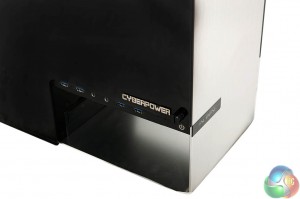 Having never used the case before I had to hunt for a few minutes to find the power button. It is positioned underneath the 'Cyberpower' sticker, alongside 4x USB 3.0 ports, headphone and microphone jacks.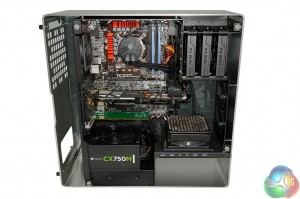 The build inside is clean and most of the cables are hidden from view.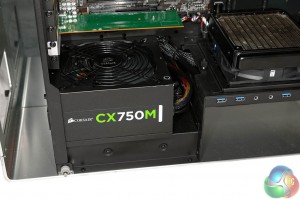 Bottom left of the chassis, is the Corsair CX750M power supply – more than sufficient to power the components in this system build.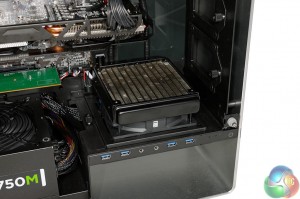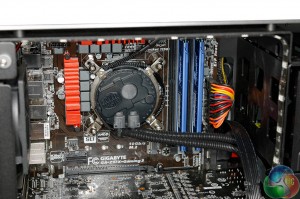 The Cooler Master Seidon all in one liquid cooler handles the Core i5 4690 processor. The Radiator is mounted at the front of the case, just above the side panel I/O section.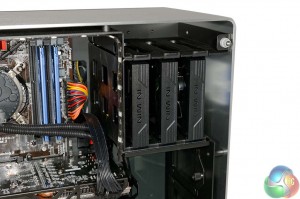 The In-Win 904 case has a front mounted bay section for installation of the hard drives. The 1TB SATA hard drive is housed here.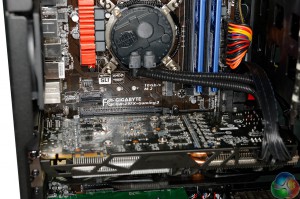 Cyberpower are using a Gigabyte Z97 Gaming 3 motherboard in this build – along with a Gigabyte GTX780 graphics card. Underneath this, a 256GB Plextor PCI-E Solid State Drive handles OS and boot duties.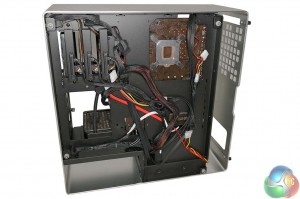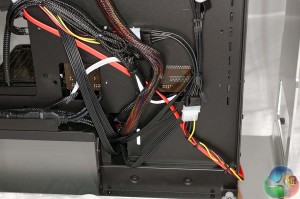 The majority of the cables are hidden out of view behind the other smoked glass panel, as shown above.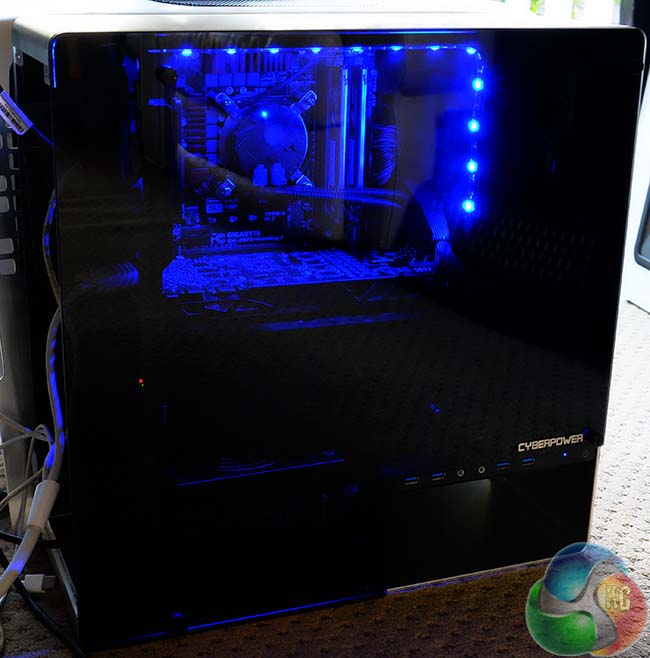 When powered up – the system glows blue, as shown above.