Wolfenstein: The New Order is a first-person shooter video game developed by MachineGames and published by Bethesda Softworks. The game takes place during 1960 in a world in which the Nazis won the Second World War. The player assumes the role of series protagonist William "B.J." Blazkowicz, voiced by Brian Bloom, who is tasked with launching an "impossible" counter-offensive against the Nazi powers that have taken over the world.


We used the settings shown above – triggered via the ULTRA graphics quality slider.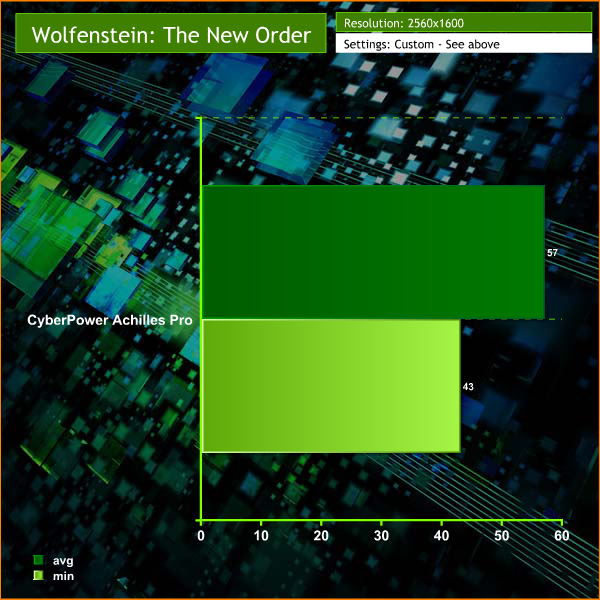 An excellent, smooth experience at these settings, with no indication of slow down during the first 3 levels of the game.