To test the USB 3.0 capabilities of the system, we use one of the fastest drives we have – the Patriot SuperSonic Magnum 256GB. We reviewed this way back in February last year.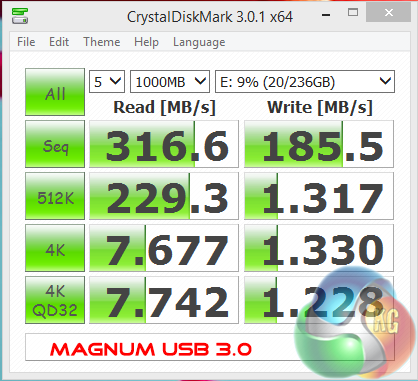 The Gigabyte Z97 Gaming 3 motherboard USB 3.0 controller scores highly in this test, pushing the drive to a record 316.6MB/s in the sequential read test.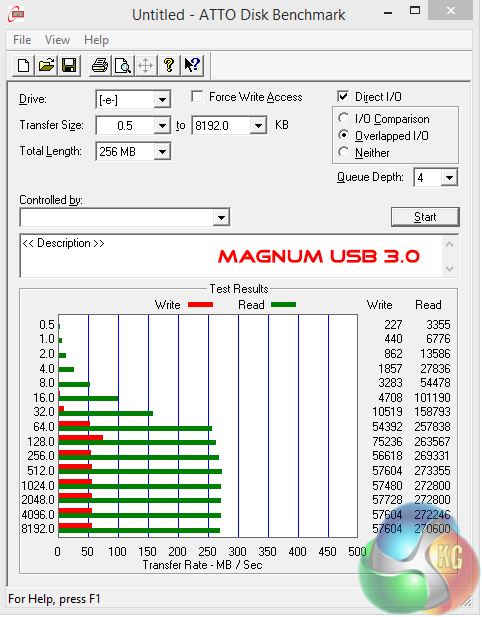 This USB 3.0 drive never scores as highly in ATTO, although the read results are still very strong – hitting peaks of 270 MB/s.