Crystalmark is a useful benchmark to measure theoretical performance levels of hard drives and SSD's. We are using V3.0.1 x64. We test the Samsung 840 Evo Solid State Drive, and the Seagate mechanical drive.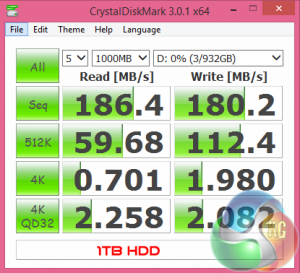 The Plextor PCIE SSD drive delivers better results than the fastest SATA 3 drives, achieving 731MB/s in the sequential read test. 4K QD32 performance is also very strong.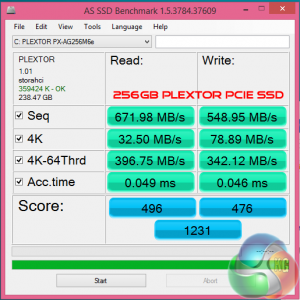 We also tested the Plextor PCIE SSD drive in AS SSD which deals only with incompressible data. The scores are very well balanced throughout, as indicated by the final score of 1,231 points. We reviewed the 512GB version of this drive back in January and it scored well. Read our indepth analysis over here.