Like most handsets these days, the Liquid Jade comes with a 13MP rear camera, plus a 2MP front camera for the now infamous 'selfie.'
Rather than using Google's stock camera app, Acer have included their own, which is fairly standard. It does have a few cool features such as being able to include a second photo mode alongside the capture button so you can quickly take HDR images, for example, as well as normal images.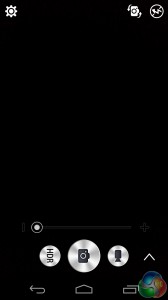 As for the camera it self, photos are taken at a native 4160 x 3120 resolution, but that is no guarantee of quality.

The camera struggles to focus even with its 'tap-to-focus' feature, as you can clearly see. Colour reproduction is also poor, even in bright sunlight, as images appear dim and under-lit.

HDR mode off (left) compared with HDR mode on
The HDR mode does work and produces photos which do have better exposure levels, but it can over-expose images – it's not to the same standard as the HDR mode we reviewed on the ZenFone 6.



As for the front camera, it is passable for some Snapchat photos or Skyping if that's what you may be inclined to use it for, but other than that it's not worth using.