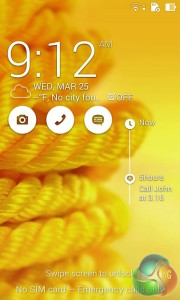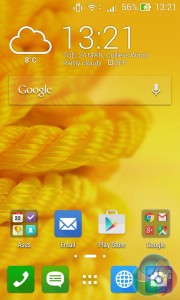 As the ZenFone 4 comes with the same version of Android – 4.4.2 KitKat – and the ZenUI interface as found on the ZenFone 6, we won't go into the same things we mentioned in our review of the 6-inch variant. To summarise what was said previously, we loved ZenUI and praised it's clean layout, but we found ASUS Launcher too clunky.
Here, we will instead focus on what we didn't mention in our review of the ZenFone 6, and differences between the software on the two phones.
One major thing we left out was the amount of bloatware ASUS pack into their handsets – it is a lot.

We counted 27 ASUS apps that come pre-installed on the ZenFone 4 and cannot be uninstalled. And as with most bloatware, it's things you never use or that is unnecessary – a custom ASUS music app when all Android devices come with Play Music, for instance. It is too much and is far from ideal, particularly on a slower device like the ZenFone 4.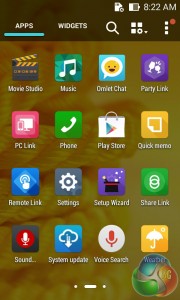 Bloatware is rife on the ZenFone 4

The ZenFone 4 also keeps the split notification panel from its bigger brother. Here, swiping from the left-hand side of the notification bar brings, whilst swiping from the right brings quick settings. This is useful on a bigger screen – like the ZenFone 6 – but on a 4-inch display it means you really have quite a narrow window to get the desired drop-down menu. It's not much, just small niggles like this which just make it that bit harder to use the ZenFone 4.
What is useful is a RAM boost tool found in the quick settings menu. It tells you how much free RAM your system has available, whilst a tap frees up extra RAM, boosting performance. This is a good feature, especially for devices with less memory, as it doesn't take as much to use up the memory and slow your device down. With this feature, we were able to track our RAM usage and free up more when the device started to slow.
On the whole, we found the OS not quite as user-friendly as the software included with the ZenFone 6, but it does remaim as beautiful and sleek, something we still haven't got over.